Management Assignment: Critical Reflection on Team Learning Experiences
Question
Task: Your task is to prepare a detailed management assignment reflecting on the team learning experiences gained during the project development.
Answer
Introduction
Importance of reflection
The concept of reflective learning explored in the management assignment is significant for professional and personal development, as it provides a learner with the ability to take sufficient time out from its learning experience to develop critical thinking skills on aspects learnt and skills developed so far (Aryaniet al., 2017). It helps them in finding gaps within their skills and existing experiences so that they can take initiatives to avoid those and generate future improvements.
Aim & objectives
The reflective study aims to evaluate my performance and experiences that I have witnessed and was a part of during the planning, implementation and execution of business proposal and final report in the Moonshot project for WaysExpress.
Structure of the report
The entire report shall enumerate details regarding the experiences that my team and I had faced during the project along with a detailed action plan for future development and professional growth. Various events and experiences that occurred during the project are detailed in the first three appendices of the report in the form of three reflective logs.
A brief overview of experiences
Key Experiences
The first experience that my team and I had to witness was associated with the allocation of project tasks, which was assigned based on our learning experiences in the module (Bolisani and Bratianu, 2017). It has been explained in the first reflective log on experiences during business proposal and plan. Moving on to further experiences, my team and I had witnessed complications while communicating the project deliverables to the clients of our proposed business plan, which has been explained in the second reflective log in the appendix section. Moreover, complications within the team were also faced in the form of conflicts regarding team roles and responsibilities that have been depicted in the third reflective log.
Models used for reflection
A framework or use of a model is always necessary to define effectively faced experiences and evaluate the same for the cause of generating necessary knowledge for better execution of skills and competency. Therefore, the purpose mentioned was undertaken based on Gibb's reflective cycle that provides an individual to reflect on expediencies based on six stages in a cycle that has been shown in appendix 4 of the report (Adeaniet al., 2020).
Learning gained
Communication Skills
From the first reflective log, it can be said that my listening skill was not appropriate enough since I was inattentive during the briefing process of the given assignment. It because of that I was not aware of the fact that the assignment was supposed to be carried out as group work and not at the individual level. It is important to listen attentively before communicating something (Atwood, 2020). Moreover, the issue depicted in the second reflective log associated with planning of business reportsignifies that my team members and I had witnessed issuesduringplanning on objectives and strategies within the consultancy report.I started to plan regarding better techniques of communicating details in an appropriate way that could have helped us planning and communicating the objectives effectively compared to our previous experiences.While I was planning, my team members were efficiently taking roles in developing insights regarding the market analysis, report mythology, and approach so that effective conclusion could be derived as an outcome of the consultancy report.
From the experiences depicted above, the Shannon weber model of communication can be considered to explain the issues and outcomes of our approach during the planning and communication of objectives. According to the theory depicted in appendix 8, that we had problems in the source stage that led to problems during the encoding and decoding of messages. The stages can berelated to receiving and interpreting the message regarding assignment to be done in a group as well as communication issues with clients regarding project deliverables (Ting et al., 2017). However, with the help of listening skills and a better planning approach, the issues were resolved that resembles proper implementation of mitigation strategies in the form of feedback generated from the communication process.
Team Work
The second and the third reflective logs depict the contribution of my team and me in the field of teamwork, where lack of understanding associated with communication of project deliverables and role planning required for the execution of teamwork respectively resembles negative aspects experienced during the project (Lacerenzaet al., 2018). Effective distribution of roles and effective communication are the key attributes of efficient teamwork, which we had lacked in the initial phases. The issues can be linked with Belbin's nine team roles depicted in appendix 6. According to the theory, a team is said to operate effectively when nine roles based upon action-oriented, people-oriented, and skill-oriented perspectives are adhered to by members effectively. The issues associated with conflicts of the role was solved when my team members and I had agreed on taking up roles based on the theory, which was further linked with our respective strengths while working in a team (Bednár and Ljudvigová, 2020). The theory also helped us in dealing with client properly, as the members associated with communication of project deliverables were now clear regarding how they would approach them effectively.
Leadership
The second and third reflective logs depict my competence in leadership skill within which my team and I were associated with communication of project deliverables and conflicts in roles and responsibilities of the team. Effective communication and conflict-resolution principles are significant for the development of leadership skill (Turner and Endres, 2017). The way I had dealt with the problems in both situations depicts my efforts in developing the skill and achieving a greater extent of team communication and teamwork in relation to an extent shown by an effective leader.I came to know that I have potential as a leader and simultaneously with the help of my team members I can show better progress since a leader is nothing without their followers.
Therefore, in order to progress, I have to learn better techniques for dealing with problems.
The aspects of leadership in both situations can be linked with the Situational leadership model. The model depicts roles that a leader must show while working with the team within four stages that are known as delegating, supporting, coaching, and directing.
I have contributed to solving the issue of team conflicts due to misleading roles and responsibilities among team members in the delegating stage with the help of a participative role, where every member was allowed to put forward their choices of undertaking the roles associated with the project (Thompson and Glasø, 2018). Similarly, the stages of supporting, coaching and directing were applied while applied for better communication with client through approaches ranging between low to high supportive behaviour and low to high directive behaviour.
Future personal and professional development
Action Plan
| | | | |
| --- | --- | --- | --- |
| Skill to develop | Strategies | Resources | Timeframe |
| Effective listening skill | I must develop my extent of concentration so that I am frequented with skills such as attentiveness, which would help me develop my listening abilities. | Meditation and regular breathing exercises to develop a state of calmness | One hour every day before getting prepared for classes and team meetings |
| Effective problem-solving skill | I must participate in brainstorming activities on an individual level so that I develop the extent of rational decision-making skill, which will help me gain positive development in problem-solving competency. | Puzzles, participation in online quizzes associated with both subject-based and general natures, using sticky notes, and charts at my workstation | Three months |
Table 1: Action plan
Evaluation
After the development of listening skill with the help of the approaches stated above, I can find myself showing more concentration on situations that I might be facing in the future. This developed aspect of concentration will help me to remain calm at every complex circumstance, which further shall help me to come up with solutions at a faster rate and in a more rational way compared to others (Leong and Ahmadi, 2017). Therefore, my communication skill will be more enhanced since with time I will be able to perceive and understand situations in a better way using the approaches learnt during the development of better listening ability. It will also help me develop a nature of an effective leader who is always supposed to be calm and determinant irrespective of the complexity of any situation.
As mentioned above, within the timeframe of three months I am expected to develop my problem-solving skill. The development of particular skill will help me understand every problem in a better way compared to others thus, helping me to fuel in towards becoming an effective leader. Future events associated with similar or new aspects of client communication will be acquainted with lesser negative issues, as I am expected to develop my problem-solving competence through brainstorming activities, which will include practising communication with people that will play the part of clients in role-play sessions (Iordanoglou, 2018). I will undergo role-play sessions and practice every detail of effective communication and teamwork so that not only I can develop my leadership skills through problem-solving activities but I am also practising effective engagement with clients in the future.?
References
Adeani, I.S., Febriani, R.B. and Syafryadin, S., 2020. USING GIBBS'REFLECTIVE CYCLE IN MAKING REFLECTIONS OF LITERARY ANALYSIS. Indonesian EFL Journal, 6(2), pp.139-148.
Ahmed, A.M., 2019. Students' reflective journaling: an impactful strategy that informs instructional practices in an EFL writing university context in Qatar. Reflective Practice, 20(4), pp.483-500.
Aryani, F., Rais, M. and Wirawan, H., 2017.Reflective learning model in improving student critical thinking skills. Global Journal of Engineering Education, 19(1), pp.19-23.
Atwood, C., 2020. Succession planning basics.American Society for Training and Development. Bednár, R. and Ljudvigová, I., 2020. Belbin team roles in a start-up team.In SHS Web of Conferences (Vol. 83, p. 01002).EDP Sciences.
Bolisani, E. and Bratianu, C., 2017. Knowledge strategy planning: an integrated approach to manage uncertainty, turbulence, and dynamics. Journal of Knowledge Management.
Iordanoglou, D., 2018. Future Trends in Leadership Development Practices and the Crucial Leadership Skills. Management assignmentJournal of Leadership, Accountability & Ethics, 15(2).
Lacerenza, C.N., Marlow, S.L., Tannenbaum, S.I. and Salas, E., 2018. Team development interventions: Evidence-based approaches for improving teamwork. American Psychologist, 73(4), p.517.
Lee, E., Karahasanovic, A. and Halvorsrud, R., 2015. A visual language for the modelling of service delivery processes to support business processes management.
Leong, L.M. and Ahmadi, S.M., 2017. AN ANALYSIS OF FACTORS INFLUENCING LEARNERS'ENGLISH SPEAKING SKILL. Oakes, R.S., 2018. An exploration of "leadership styles" and its impact on organisational performance at African Bank, South Africa REGENT BUSINESS SCHOOL.
prepearl.net., 2021. Belbin Team Roles - PrePearl Training Development. Available at: https://www.prepearl.net/belbin-team-roles/ (Accessed: 21 June 2021).
Thompson, G. and Glasø, L., 2018. Situational leadership theory: a test from a leader-follower congruence approach. Leadership & Organization Development Journal.
Ting, S.H., Marzuki, E., Chuah, K.M., Misieng, J. and Jerome, C., 2017. Employers' views on the importance of English proficiency and communication skill for employability in Malaysia. Indonesian Journal of Applied Linguistics, 7(2), pp.315-327.
Turner, S. and Endres, A., 2017.Strategies for enhancing small business owners' success rates. International Journal of Applied Management and Technology, 16(1), p.3.?
Appendices
Appendix 1: Reflective Log on experiences during business proposal What happened?
At first, students were assigned to undertake an assignment based on creating a business proposal and a final business consultancy report for the chosen business. The event concerned me a lot, as I thought each of us has to carry out the assignment independently. I have concerned regarding the overall completion of the specified activity, as it was difficult to manage time and think adequately regarding the project constraints based on an independent level. However, later I came to know that the assignment was a part of a group project where we had to form a team for completing the same. After knowing this, I felt relieved since now the burden can be shared that will also help in delivering our good efforts as a team.
Reflections on Experience
Why did the event or situation turn out that way?
The issue of being panicked about undertaking the assignment on an independent level was crucial from my end, as there was a lot of work to do if we were supposed to carry out the project on an individual level. However, my mentors and assessors of the assignment cleared out that rather we have to complete the business proposal and final business consultancy report by forming the team.
What did you do?
After receiving the details of the assignment, I started discussing the assignment and business problems with students I interact the most in the class. I felt that close acquaintance might help in effective communication and better working spirit in the team.
What did others do?
Students in the class had approached the particular event in the same way, as I did. It was because of the fact that the assigned project had a limited deadline and forming a group with people having close acquaintances might help in faster and effective completion of the assignment.
How did you feel?
As mentioned earlier, I felt a bit concerned and confused during the initial phases of assignment allocation. It was because of the fact that I believe efforts from my end only might not guarantee fruitful completion of the assignment since it involved immense work and numerous responsibilities for a single individual.
How do you feel now?
I feel relieved now since the associated responsibilities can be shared among us along with sharing of risks and benefits associated with undertaking the project as a team.
Learning from the Experience
What have you learnt from this experience regarding your use of leadership/ team working/ effective social interaction/communication skills and personal attributes?
I had developed knowledge that in order to give my best in complex projects I must form teams and believe in others. It shall always generate learning opportunities for me in the field of leadership as well as the development of effective communication skills irrespective of the fact that I am acting as a member or a leader within assigned teams.
What would you do differently in the future?
I will always be eager to carry out a project in a team since this allows supporting the achievement of goals based on the strengths of team members and their corresponding weaknesses can be dealt with together to avoid negative implications on projects.
Action Plans
I believe that I have still greater things to learn in the field of leadership and teamwork since I am not acquainted with every possible risk associated with the business environment. Therefore, I shall be using every experiencewhile in teams as a guide for my future contributions.?
Appendix 2: Reflective Log on Business plan consultancy report
What happened?
The objectives associated with the consultancy reported were not properly planned and communicated between my team members and me. It lead to lack of knowledge regarding the other constraints such as assessment of risks, development of operation plan, conducting internal and external market analysis, industrial, competitive, customer analysis, and others.
Reflections on Experience
Why did the event or situation turn out that way?
The event mentioned above had occurred since we were not following any concrete framework of communication that also hampered our overall efforts of report planning. There were lack of using appropriate transmitting and receiving channels through which effective communication of objectives could have been achieved.
What did you do?
I proposed the use of Shannon Weber communication model as framework of effective communication so that the efforts taken in planning of report objectives can be supported with effective channels of communication. The approach taken by me had the potential to improve the communication aspect, which is significantly essential for every planning and implementation process. After my team members affirmed with the use of framework, I started developing concrete objectives for completing the consultancy report, which was the aim of the group assignment. My final role was to prepare the report from the derived conclusion contributed from the end of my team members.
What did others do?
My team members started taking up roles associated with other parts of the report after the enumeration of report objectives. Some of them were found to research regarding the internal, external, competitive factors existing with the market along with identification of customer trends that could influence the business of WaysExpress. Some of the other team members have associated themselves with preparing action plan, generation of feedback, and assessment of risks.
How did you feel?
I feel greatly satisfied since the proposal of using communication framework was greatly acknowledged and appreciated by my team members. It helped me to increase my experience and expectations of becoming a leader in the future.
How do you feel now?
I feel motivated and I am striving to undertake similar opportunities that are associated with effective planning and implementation of processes as a team.
Learning from the Experience
What have you learnt from this experience regarding your use of leadership/ team working/ effective social interaction/communication skills and personal attributes? As mentioned above, I now know why communication is an integral process of every planning phase. The development of the knowledge mentioned above is also supported with keen interests in knowing more concepts and attributes associated with leadership in different yet complex situations.
What would you do differently in the future?
I the future, I shall make sure that none of the planning process within which I am playing a role, does not have circumstances of improper communication. It is because lack of communication canhinder overall team performance but it might also have devastating consequences on project planning and implementation.
Action Plans
The event mentioned above had happened due to my least experience in prediction of complex problems during any circumstances. It can be developed by taking initiatives of learning new ways of solving problems from my mentors, as their experiences are far ahead compared to my expectations.?
Appendix 3: Reflective Log on Teamwork What happened?
A conflict among team members had happened regarding roles and responsibilities during the planning phase of the project that might have resulted in a big problem if steps were not taken appropriately.
Reflections on Experience
Why did the event or situation turn out that way?
The problem happened as my team members and I became extremely casual after hearing that the project is supposed to be conducted in a team and not individually.
What did you do?
I carried out a team meeting where we had discussed the roles and responsibilities of every team member based on interests and their strengths of corresponding skills.
What did others do?
My team members had shown a greater aspect of understanding during the meeting that helped us a lot with the proper compilation and execution of the project.
How did you feel?
I felt responsible to an extent regarding the problem since I was part of the team and did not take initiatives in the first place to avoid the occurred problem.
How do you feel now?
I feel satisfied with the project outcomes and consider that a team meeting is always necessary before actually implementing the plan of any project-related works.
Learning from the Experience
What have you learnt from this experience regarding your use of leadership/ team working/ effective social interaction/communication skills and personal attributes?
From the experience, I learnt that every team member must be assigned a responsibility based upon their strengths so that their interests within the execution phase remain profound fulfilling the purpose of completing the project.
What would you do differently in the future?
I will certainly adhere to the fact of carrying out team meeting and avoid showing casual behaviour in future projects.
Action Plans
In order to avoid the occurrence of such problems, I must take serious attempts for developing my leadership skills and sense of responsibility in the future. ?
Appendix 4: Gibb's reflective cycle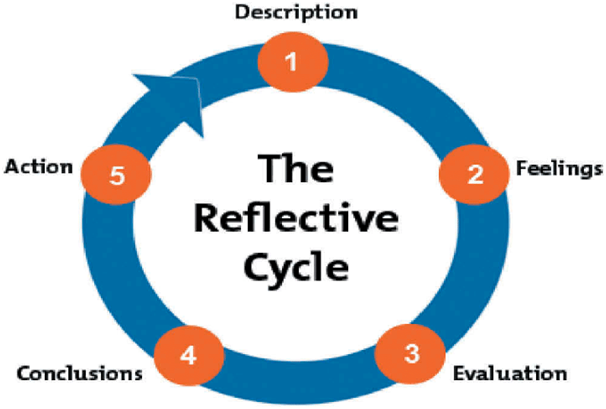 Figure 1: Gibb's reflective cycle
(Source: Ahmed, 2019)
Appendix 5: Situational leadership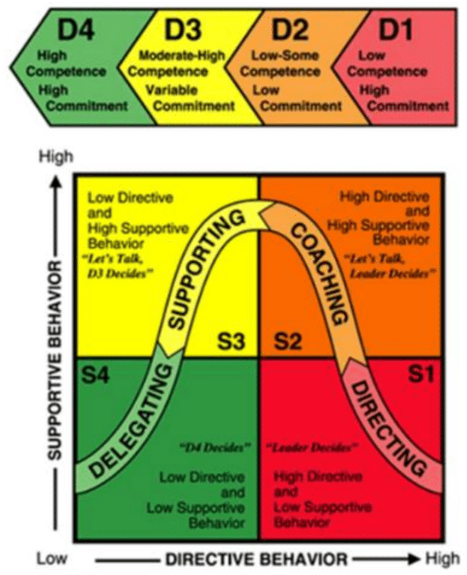 Figure 2: Situational leadership
(Source: Oakes, 2018)
Appendix 6: Belbin's team roles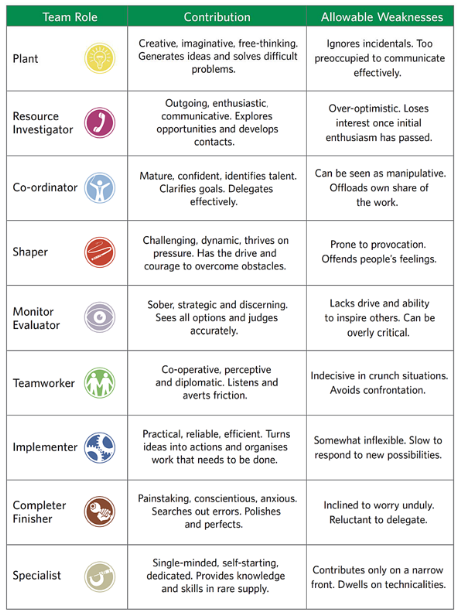 Figure 3: Belbin's team roles
(Source: prepearl.net, 2021)
Appendix 7: Overview of the business planning process for WaysExpress (Project timeline)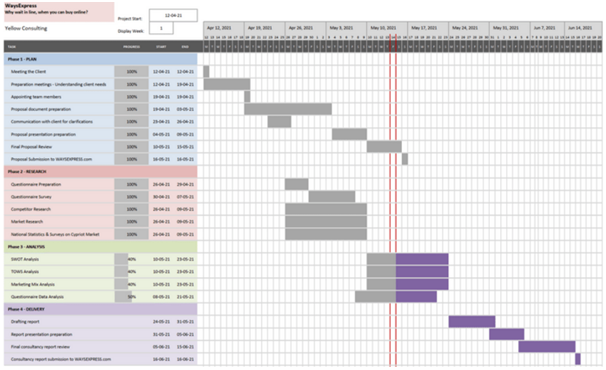 Figure 4: Timeline of Moonshot Project for WaysExpress
(Source: Taken from the consultancy proposal)
Appendix 8: Shannon Weber Model of communication

Figure 5: Shannon Weber Model of communication
(Source: Lee et al., 2015)