Newcastle University Assignment Help
The establishment of Newcastle University dates back to 1937 with the name of King's College, formed by combining two other colleges that is School of Medicine and Surgery (1834) and Armstrong College (1871). The University of Newcastle then acquired its name from King's College in 1963. Most of the degrees offered by the University are affiliated with well-known organizations like the Association to Advance Collegiate Schools of Business (AASCB), the Association of MBAs (AMBA) and the EFMD Quality Improvement System (EQUIS). The University presently has faculties in three different academic areas such as Social Sciences and Humanity, Medical Sciences and Science, Agriculture and Engineering.
The University of Newcastle is located in the center of the city and has a vast campus of 50 acres. The University has various kinds of educational and recreational facilities such as a well-equipped library and a physical recreation and sports center. The University also has a campus for ageing and vitality that carries out first-hand research in the area of ageing. The University also has its own Business school, which is located beside St. James' Park. Further, the building of Helix Urban Sciences of the University is known for the school of computing. All the university buildings are built for different purposes and are equipped with world-class facilities for research and learning. Some of the common amenities that are equipped in the building are open classrooms, well-furnished laboratories, vast libraries, conference halls and hi-tech lecture rooms. There are also catering and housing facilities on the campus for the students and faculties. The University has multiple campuses spread across London, Singapore and Malaysia. In UK and Malaysia, the University is known as the first University to have a fully owned international medical campus for medicine, which was established in 2011.
Rankings
University Rankings
#201-300
Universities Rankings - ARWU (Shanghai Ranking) 2020
#178
University Ranking - THE (Times Higher Education) 2021
#51
University Rankings - The Guardian 2021
#152
World University Ranking - QS 2021
#23
University Ranking (UK) - The Complete University Guide 2021
#166
Global Universities - US News & World Report 2021
A student can apply for multiple courses at Newcastle University for graduate and postgraduate levels, such as finance, history, accounting, agriculture, computer science, architecture, journalism, law, pharmacy, philosophy, mathematics, and others. The University has also formed a partnership with known institutions and organizations across various countries such as Singapore, England, China, Brazil, Netherlands, Australia, India and the USA. These international associations are used by the Center for Training and Career Support department of the University to help students access professional skills and develop a global viewpoint.
Fees
Courses
Duration
1st Year Tuition Fees
MBBS(1 Course)
5 Years
Pound 33,600
MBA(1 Course)
12 Months
Pound 24,000
MIM(5 Courses)
1 Year
Pound 21,000 - 22,200
MS(11 Courses)
12 Months
Pound 23,400 - 24,300
BBA(1 Course)
3 Years
Pound 18,600
BSc(1 Course)
3 Years
Pound 22,800
MPharm(1 Course)
4 Years
Pound 22,800
BE/Btech(2 Courses)
3 Years
Pound 23,400
MArch(1 Course)
2 Years
Pound 21,000
Other Courses(3 Courses)
1 - 3 Years
Pound 12,680 - 19,200
Courses that require Newcastle University
These are some of the courses that are highly popular with the students at Newcastle University. These courses being long and time-consuming, will often warrant help. Our experienced writers always find the best online sources to conduct their research while they are working on your assignment.
Top Courses In Newcastle University
| Course Code | Referencing | FREE Samples |
| --- | --- | --- |
| GSBS6300 | | |
| BIOL460 | | |
| INFT6500 | | |
| IBUS1001 | | |
| BSBMKG605 | | |
Frequently Asked Questions
Is Newcastle a good university?
Yes, Newcastle is a prestigious university and a member of the Russel Group of the UK's research-intensive universities.
What is Newcastle University known for?
The University is known for its outstanding faculty in English, geography, architecture and planning. It stands 1st in the UK for computing science and research impact.
What is the rank of Newcastle University in the UK?
The University ranks 152nd in the world ranking and comes under the top 25 universities in the UK.
Why should one choose to study at Newcastle University?
You should choose to study at Newcastle University because of its ranking among the world's 200 universities and outstanding reputation in delivering academic excellence and greater employment opportunity.

Kenneth Wright
Masters in Accounts
213 Order Completed
I am associated with totalassignment.com for last four months and helping the accountancy students with their assignments.
See Profile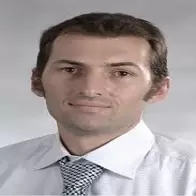 Nathan Brown
Masters in economics
510 Order Completed
I work at a professional economist at a multinational company based in the UK. I have written as many as 500 papers for the students by working with totalassignment.com.
See Profile