In-Depth Discussion On International Nestle Marketing Strategy
Question
Task: Prepare a report on the international Nestle marketing strategy.
Answer
Introduction
The report is based on the study of Nestle marketing strategy. Nestle is considered as one of the most popular food company which is attaining a lot of fame throughout the world. The company serves its consumers with superior quality services and makes use of efficient strategy in order to sustain in the market. In this report the detailed information regarding the Nestle marketing strategy in order to improve its performance in an emerging nation such as Bangladesh will be highlighted.
1. Background of the company and marketing
Nestle is considered as the world's largest and finest food group that is occupied in nearly every nutritional field. The company has a return of around 81.4 billion Swiss Francs per annum and a total labour force of nearly 224,541 employees associated with 479 factories all across the globe (Sadeed, 2017). The products of Nestle are offered in nearly every nation and countryside cross the world.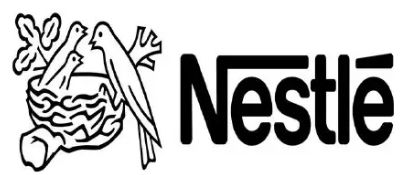 The company is dedicated to serve its consumers with superior quality food services all around the world. The company provides its consumers with products such as infant or baby food like Cerelac, medical food such as Glutasolve, coffee and tea, breakfast cereals, chocolates, ice creams, dairy products, pet food and more. The company makes use of digital as well as conventional Nestle marketing strategy to sustain in the competitive market and reach out to potential customers.
2. Customer profile of the company and the product chosen
The company makes use of demographic segmentation and has targeted consumers belonging to the age bracket of 18 to 30 years. The company is focused on maintaining efficient services in urban areas of Bangladesh and is focusing on individuals that are social, modern and open towards change. The company has selected to expand in Bangladesh with its products such as dairy products like milk, coffee products like Nescafe and baby food like Cerelac (Rahman, 2019). Primarily the organization will improve the services of these products and make it available for their target consumers in Bangladesh in order to initiate the Nestle marketing strategy.
3. Country profile of the country 920
Bangladesh is situated to the eastern side of India over the Bay of Bengal a South Asian country which has a number of waterways. Nestle Bangladesh Limited is the name of the wholly owned subsidiary of the brand which stated its productions during 1994 and has around 400 employees working directly for the company while 1000 people work indirectly for Nestle. The factory of the organisation is located at Sreepur in Bangladesh which is 55 km north to Dhaka (Shemanto, 2017). The factory produces Munch, Maggi Noodles, and cereals and repacks soups, milk, infant products and more.
4. PESTLE analysis of the country and impact of the factors on the company
Pestle analysis will help in acquiring information about the external business environment of Bangladesh and the influence of those factors on the performance of Nestle in the country. This analysis assists the management in developing Nestle marketing strategy and policies that can help the company in improving its performance.
Political: The political environment of Bangladesh is quite unstable and there are a lot of strikes and violence occurring which disturbs the sales and production of the organisation. During strike the company is unable to transport its product and this affects the sale of the company.
Economical: Bangladesh is a developing nation and at present its economy is growing. The GDP of Bangladesh enhanced to around 288 billion U.S dollars in 2018 (Statista.com, 2020). This indicates that Nestle can experience an increase in its sales volume. The people's incoming is also increasing which will increase their purchasing power.
(Source: Statista.com, 2020)
Social: It is analysed that Bangladeshi people are inclined towards foreign culture and brand and popular brand such as Nestle gain the attention of the public in an easy manner. It is evident herein Nestle marketing strategy that Bangladesh is a Muslim country and therefore, public try to avoid alcoholic products as Nestle manufactures non-alcoholic products it can expect an immense market growth. Nestle is a popular firm and has gained worldwide popularity due to the superior quality products provided them, so it will easily attract consumers in Bangladesh.
Technology: Bangladesh is adopting the latest technology and this is the most beneficial aspect as latest technology can help companies like Nestle to enhance its communication and improve its services for its consumers. Nestle can make use of latest technology for its promotional activity related to Nestle marketing strategy and interacting with its consumers.
Legal: There are many health and safety regulations that must be maintained by business organisations operating in food sector (Harris et al., 2017). Nestle ensure to take all the safety measures and test its product for quality. All the expiry and manufacturing dates are mentioned so that consumers have full information about the product and can easily trust the company.
Environment: It is analysed that the Bangladeshi government does not show serious concerns towards the environment and there are no such strict regulations regarding waste management and pollution. However, as Nestle is a responsible company it ensures that its packaging materials and transportations do not hamper the environment.
5. What are the current promotional activities of the company used to initiate Nestle marketing strategy?
Promotional activities are the most primary part of a business as it helps in creating awareness regarding the products and services. Promotional activities spread information regarding a products or an offer which helps in attracting probable consumers towards the product. The company makes use of digital channel to spread awareness about their products and services. It is analysed that Nestle uses the social media advertisement in order to reach out to a large consumer base (Zafar et al., 2017). Posting advertisement and display advertisement on popular social network such as Facebook, Instagram and YouTube helps the company in reaching out to young consumers. In addition, digital channels help the company in interacting and communicating with its consumers that helps in enhancing the trust of the consumer on the company. Apart from this the company also makes use of traditional advertisement method as an effective Nestle marketing strategy and promotes its product through television commercials. It is evident that television is one of the most successful forms of advertisement as it helps companies in reaching out to a wide range of customers belonging to different age groups. Company makes use of this platform and influence consumers towards their products.
6. Cultural analysis of the country
The cultural analysis of Bangladesh can be conducted with the assistance of National culture theory of Hofstede. In this theory Hofstede makes use of six dimensions in order to understand the national culture that can help the business in the country to modify its services and product as per the culture. The six dimensions and its impact on Nestle have been discussed below;
Power Distance: Bangladesh scored 80 in power distance indicating that hierarchy is high in the country (Minkov, 2018). Nestle needs to ensure this while employing employees and developing promotions for initiating Nestle marketing strategy.
Individualism: Bangladesh is a collective society and individuals look after one another. This is considered as a negative impact for Nestle as the freedom of eh company reduces. In addition, the country is experiencing increased terrorist m which affects the company in an adverse manner.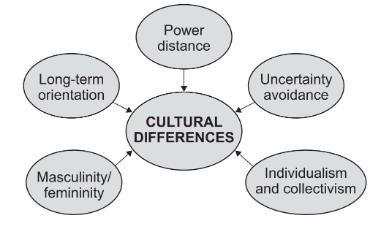 Masculinity: Bangladesh is a masculine society and this is a positive aspect for Nestle as order, discipline and punctuality can be maintained that will help in the growth of the business.
Uncertainty avoidance index: Bangladesh has a score of 60 in this factor and the people are focused towards working hard and maintaining security. In this case the company can develop efficient Nestle marketing strategy and sell coffee to help the people improve their ideologies.
Long term orientation: The country has mediocre score of 47 which can be disadvantageous for Nestle as the country does not have long term determinations and is focused on short-term results.
Indulgence: The indulgence score of Bangladesh is low and people has a tendency to be controlled by social norms and this can be considered as a drawback factor for Nestle.
7. Current distribution strategy
It is analysed in regards with the Nestle marketing strategy that the target market of the Nestle organisation is the public from the city area so the company is focused on efficient distribution among the major cities such as Chittagong, Shyllet and Dhaka so that they are able to attain full converge. It is observed that public from these cities invest their money for cold coffee. For other areas of Bangladesh Nestle makes use of local distribution channels in order to reduce the cost of distribution. In order to distribute the products to the end customers and manage the efficiency of distribution Nestle focuses on improving its operational system. The management makes use of warehouse optimization, location centre for distribution. In addition they select suitable modes of transportations focusing on fuels, pallets, route planning, scheduling which helps them in making their products available for the consumers.
8. Price and value proposition
Nestle makes use of competitive pricing strategy for a perfect Nestle marketing strategy in emerging markets as it helps in lifting up sales volumes in tough conditions (Kienzler and Kowalkowski, 2017). The company keeps its pricing strategy as per the market competition so that it is able to lure customers towards its consumers. In addition, it is analysed that Nestle makes use of skimming pricing strategy for some of its premium products such as Nescafe that is placed at higher prices. These products help the company in gaining enhanced revenue. It is evident that Nestle provides its consumers with superior quality services and provides them value for their money. Nestle maintains respect, honesty, integrity, fair dealing and fully compliance with the laws and regulations of a country.
9. Market entry or market improvements
Market entry mode is the strategy that is adopted by a business in order to enter a new market. There are a number of market entry modes available which are used by business organisations in order to enter foreign market.

Nestle entered Bangladesh with the help of wholly owned subsidiary as this method assisted the company in avoiding the risk of losing control over its competencies in Innovation and Research (Islam, 2017). The company is able to manage and operation its operational activities efficiently with full control which may not be possible in other entry mode. The organisation is also able to manage cost control as the parent firm and its subsidiaries make use of a common financial system, develop a joint Nestle marketing strategy and share administrative services.
In order to improve the position and performance of the company in the market the company should try to focus on the followed aspects.
Product strategy: the company should try to improve and introduce new products for their consumers so that the revenue generation and performance can be improved. For instance introducing new products such as canned cold coffee can be popular among the millennial generation and help in attracting the attention of the consumers. The company can also start up its own coffee shops that can help them in enhancing services.
Promotional strategy: Nestle marketing strategy adopted by the company is doing an extremely good job of promoting its services through television and digital channels however; they can make use of campaigns and sponsorship in order to increase its presence. Sponsoring events of young people or sports and others can help the company in creating awareness regarding its product and also grab the attention of the target consumers. In addition, the FM can also take initiative of sales promotion by organising small stalls near mall and popular areas that can give them an opportunity of interacting with the customers.
Conclusion
This report on the study of Nestle marketing strategy helps in understanding the way Nestle is operating in Bangladesh. It is analysed that the company is making use of competitive pricing strategy along with skimming pricing strategy in order to sustain in the market. In order to reach out to target consumer the firm makes use of digital advertisement channels and also at traditional advertisement. The cultural analysis helps in gaining information regarding the cultural prevailing in Bangladesh so that improvements can be made in accordance.
Reference List
Harris, J., Frongillo, E.A., Nguyen, P.H., Kim, S.S. and Menon, P., 2017. Nestle marketing strategy Changes in the policy environment for infant and young child feeding in Vietnam, Bangladesh, and Ethiopia, and the role of targeted advocacy. BMC public health, 17(2), p.492.
Islam, M., 2017. Critical evaluation of the supply chain of Nestlé Bangladesh Limited.
Kienzler, M. and Kowalkowski, C., 2017. Pricing strategy: A review of 22 years of marketing research. Journal of Business Research, 78, pp.101-110.
Minkov, M., 2018. A revision of Hofstede's model of national culture: old evidence and new data from 56 countries. Cross Cultural & Strategic Management, 25(2), pp.231-256.
Rahman, H., 2019. Nestle marketing strategy Internship Report on Profitability Analysis of Nescafé Kiosk.
Sadeed, S.A., 2017. An overview of scientific affairs activities at Nestlé Bangladesh Limited.
Shemanto, A.R., 2017. Understanding the potential of Maggi soups among low income people in Dhaka city.
Statista. (2020). Bangladesh - Gross domestic product (GDP) 2024 | Statista. [online] Available at: https://www.statista.com/statistics/438219/gross-domestic-product-gdp-in-bangladesh/ [Accessed 4 Jan. 2020].
Zafar, F., Javaid, K., Amin, H. and Hammad, A., 2017. 1.1 SOCIAL MEDIA MARKETING RETAINS BRAND EQUITY DURING PRODUCT CRISIS. Nestle marketing strategy Advances in Social Sciences Research Journal, 4(13).