Critical Analysis On Marks And Spencer Marketing Strategy
Question
Task: Your assessment for this module takes the form of a 2500 words individual report:
Prepare a report for a large fashion clothing retailer, trading in the UK that:
a) Identifies key relevant changes in the UK fashion clothing market and
b) Suggests and discusses strategies and tactics that could be used by the retailer to respond to the major changes occurring in the fashion clothing market.
Answer
Introduction
The current report revolves around the Marks and Spencer marketing strategy implemented by the company. The clothing retail industry of UK is continuously going through some significant changes due to globalization, change in the demands of consumers and changes in the social and corporate activities. This is in relation to making some marketing and strategic decisions. The industry has also experienced a significant level of growth due Marks and Spencer marketing strategy that boost the concentration on the customer's demands and the maximum utilization of the available resources. There are a number of internal and external factors that are affecting the functioning, practices, profitability, and success of the organisations working in it (Perry and Wood, 2018). The impact of such factors can be varied based on their sizes and type of services they are providing. The aim of this report is to analyse the main changes taking place in the fashion retail industry in context to a giant retailer named Marks and Spencer. A brief introduction to the organisation is given to analyse its main functions and operations. Further, the main changes are defined by using macro-environmental and micro environmental factors. Macro environment factors are discussed by explaining the PESTLE framework. In the end, suggestions about the appropriate strategies and tactics are provided that can be used by the organisation to deal with the changes and challenges. In the end, a conclusion is also provided summarizing the main findings of the report.
Introduction to the Company
Marks & Spence is one of the oldest brands working in the fashion retail industry. It was incorporated by Michael Marks and Tom Spencer in 1884 At present, it is providing employment to more than 60,000 individuals while operating 450 stores in almost 30 countries. The company started its business with the selling of biscuits, socks, needles, buttons, a threat with the help of its Penny Bazaars. The organisation is highly committed to selling great value, high quality and outstanding food products and fashion products. The raw materials are sourced from more than 2,000 suppliers (Robinson and Hsieh, 2016). The organisation believes that maintaining good relationships with society, suppliers and consumers are very important and helps in creating better value for its stakeholders and shareholders. As the fashion industry is largely affected by the choices and preferences of customers, the organisation also has to face a number of issues in developing and distributing its services in the target market. The vision of the company indicates that all services and products provided by it are measured against predetermined standards. The mission statement reflects that the organisation is involved in making aspirational quality that can be easily assessed by all. The main values considered by the Marks and Spencer marketing strategy include services, quality, trust, and innovation.
Changes and Issues occurring in the fashion retail industry
The main changes in Marks and Spencer marketing strategy can be faced by an organisation due to its macro-environmental and micro environmental factors. The level of impact created by such changes is very high on the management of the profitability of Marks and Spencer due to its large size and several business operations (Ryding, et al., 2018).
Changes Occurring in the Macro Environment
The main changes affecting the big organisations working in the fashion retail market can be defined with the help of PESTLE analysis (Appendix 1). The impact of different factors can be defined as follows:
Political Factors
The government is setting out new regulations to abide by the health and Safety Standards like risk assessment, hazard identification, and risk control. If the organisation does not adopt and follow such regulations, they will be charged with higher penalties. They can also be led to the closure of the business in case of breach of such regulations. Marks and Spencer marketing strategy did not abide by the British Standards as they were also charged for not considering Health and Safety Regulations. The organisation has also alleged to ignore the repair request.
Economic Factors
At present, the outlook of the economy is not certain which is largely affecting the number of retail sales as residents are not able to spend spare cash on luxury products and lifestyles such as food products and fashionable clothing. Marks and Spencer marketing strategy have to face a large impact of these changes and had to close a number of stores around the economy (Januszkiewicz, et al., 2017).
Sociological Factors
The social perspective related to fashion and luxury has been changed in recent years. The CEO of M&S wanted to expand the company brand by online selling of products and services and thus to become a multi-channel retailer. Thus, switching to an online platform is one of the major changes that is affecting the Marks and Spencer marketing strategy. In response to the present cheap clothing industry, M&S needs to develop high street clothing products by modifying its high pricing strategy. The organisation is trying to update its clothing as per the latest trend and thus to attract more and more customers (Aspers, 2016).
Technological Factors
Technology is one of the main factors influencing the Marks and Spencer marketing strategy. Fashion retail organisations need to manage their offerings and product range carefully. At first, the position of the brand is required to be communicated to the customers on a regular basis. Some large level brand marketers tend to spend a huge sum on marketing and advertising techniques to develop brand awareness and thus to create brand loyalty and awareness. M&S is communicating with its customers on a regular basis by heavy spending for attracting customers. The use of celebrities in its social and print media advertisements is a marketing tactic used by its management. The official website and social media account of M&S is also very attractive and appealing to the customers (Fernie and Grant, 2019).
Legal Factors
The legislations and laws keep changing as per the increased demand of economy, society, and environment. M&S carry out updates and re-training on a yearly basis. They try to keep updated with the new legislation and laws and try to reinforce the same by educating its employees and managers. The organisation is also committed to adopting all the tax-related policies and thus to contribute its share from the economic development without any tax evasion practice (Scott and Fridenson, 2018).
Environmental Factors
At present, an organisation is required to fulfil its environment-related policies to maintain its image as a sustainable and responsible brand. Marks and Spencer marketing strategy adopted by the company has pledged to become an environment-oriented and sustainable on a number of occasions. This is related to adopting sustainable production and distribution practices in context to home, food and clothing products. These practices may include a reduction in carbon emissions to avoid deforestation and reusing pf waste material. The customers also prefer to make a purchase from a retailer who is bearing all its responsibility towards the environment as well as the welfare of its members (Rashid, 2016).
Changes in the Micro Environment
There is some micro-level of internal environment changes are also affecting the working of Marks and Spencer marketing strategy. These are related to the changes in the employee's perception, effective supply chain management, and relationship with the employees and management of organizational resources. The internal environment is defined as the staffing relationship and functioning of the internal departments. These departments highly influence marketing and pricing decisions. The marketing managers are required to ensure that the products and services are delivered to the potential customers on time and thus to maintain and develop a strong customer relationship. Controlling of different factors of the microenvironment depends upon the corporate culture (al Habibi, 2019). Some microenvironment factors and changes are occurring in them in relation to the target market of M&S can be defined with the help of Porter's Five Forces Model (Appendix 2):
Level of Competition: M&S is specifically vulnerable to competition as it is involved in selling apparel as well as household products. This increases competition from main competitors including ASDA, Zara, Topshop, Next and John Lewis. The organisation is continuously trying to differentiate itself from the competition in the market by positioning itself as an increased quality value for money. Thus, the level of competition in the UK fashion industry high. Keeping a close watch on the competitors facilitates M&S in deciding its marketing strategy as per the trends prevailing in the market. Thus, competitors analysing and monitoring on a continuous basis is also a developing issue for Marks and Spencer marketing strategy to deal with (Hagberg and Kjellberg, 2020).
Threat of Substitutes: The products and services provided by M&S can be substituted by the same products provided by other giant retailers in the market. The most direct and reputed rival in the apparel in the market in Peter Jones and John Lewis. However, ASDA and Tesco are also providing cheaper alternatives to attract more customers. Thus, it can be stated that threat of substitutes is very high.
Threat of New Entrants: The threat of new entrants in this industry is considered as low as it needs a large amount of capital investments to establish a chain of apparel in global fashion market. The market is mature enough and a new entrant would have to provide some innovative and radically new, which is not easy to do. All major market players including M&S have their strong image and established brand names and thus, they are enjoying a large base of loyal customers which is required to operate successfully in the target market.
Bargaining power of the Customers: Every business and its functions revolved around fulfilling the wants and needs of the customers. At present, the demands of the customers are continuously changing due to the change in fashion trends. Thus, the organisation has to change product development and Marks and Spencer marketing strategy as well. These strategies are required to be customer and changes oriented along with offering the best and suitable products and customer services (Rocamora, 2018). The bargaining power of customers can be stated as moderate in this industry.
Bargaining Power of Suppliers: Suppliers are such parties and persons from whom, raw material and other equipment are purchased to provide finished goods and thus these are very important to be considered by the management of Marks and Spencer marketing strategy. The behaviour of a supplier leaves a direct impact on the business and its policies. If the supplier does not provide service or products on time, the customers may not be able to receive the same on time. It would lead to a decrease in the organisational reputation among customers. It becomes important to select and coordinate with the best and potential suppliers and maintain a strong relationship with them (Lawal, et al., 2016). This the bargaining power of suppliers can also be considered high in case of global fashion retail industry.
Can you provide some suggestions and tactics to be used in Marks and Spencer marketing strategy?
The management of M&S is suggested to make use of the retailing marketing mix as an effective Marks and Spencer marketing strategy. It includes some short -team goals and tactics related to the products and services provided by M&S. These can be defined as follows:
Come up with improved quality: The organisation should improve quality in the food and home products to achieve customer satisfaction. It can be possible with effective supplier chain management. The test and quality measuring procedures should be strengthened and professionals should be facilitated with the continuous training and development programs related to the emerging trends in the fashion industry (Drucker, 2017).
Regaining the lost share in the fashion industry: Improvement is products based on customer's preferences. The policies and strategies must be customer-oriented and marketing research is also required to be conducted on the current trends in the UK as well as at the global level. The number of trial rooms should be increased to attract and provide comfort to the customers. It can also use Zara's communication plan with manufacturers and suppliers at regional as well as international level.
Obtain customer feedback and opinions: This is helpful in keeping the customers informed about products as services along with continuous improvement in the offerings by feedbacks and opinions. It would also help in developing an image as a responsible organisation (King, 2016).
Improve online shopping experience: This can help in reducing the cost of the overall products as well as providing customers with ease. Most of the customers in the present scenario prefers to shop online. Improved in the graphical user interface and other interactive mediums can help the organisation to increase its customer base and maintain the same with great efficiency and profitability.
Big marketing and advertising: M&S is one of the oldest organisations and most people from a younger age are not aware of the uniqueness of its products and services. It is required to make some heavy investment in marketing and advertisement strategies to attract customers on a continuous basis. A large revenue to fashion industry is provided by young people and thus, the development of marketing strategies to attract can increase the overall profitability of the organisation.
Enhancing shopping experience of customers: Marks and Spencer marketing strategy need to make more investment in the customer support services like and improvising the stores in terms of appearance, availability of stock, effective communication by the employees and salespersons. It may add value to the customers and uniqueness of the products and services.
Recommendations
As changing factors are impacting the income of individuals and businesses day by day around the world continuously, Marks and Spencer marketing strategy is also facing some major challenges and issues. However, its current marketing and business strategies are effective enough to deal with the present issues, it needs to develop some sustainable and long-term strategies to make the future secure and safe. For such purpose, It needs to develop relations with the suppliers and by making use of various technologies and promotional tools. It is required to provide some innovative customer services by switching on online platforms and becoming more active in social media by using e-business and e-commerce. The organisation is required to extend its business in developing countries especially Asian economies including India, Nepal, and China.
To achieve long term goals like implementing the loyalty programme to recall the visitors and to expand into new countries and opportunities, the company can implement Wheel of Retailing in which there are three stages. Stage 1 will be low priced products and services with limited product offerings. Stage 2 will be to improve the products and their offerings with higher prices. The final stage will be converting the potential customers into the loyal ones and increasing the competition.
To achieve the short-term goals and implement tactics of Marks and Spencer marketing strategy mentioned above, M&S can also use different theories of retailing. There are mainly two types of retailing theories named as Cyclical and Evolutionary. Further it can be differentiated in sub types. The organisation is recommended to use Accordion theory, a sub type of cyclical theory. It indicates that Marks and Spencer should be evaluated from broad and general based outlets along with the wide assortments to narrow and specific sales channels carrying out the specialised assortments. This theory can also be considered as a synonym of general-specific-general theory. The company has to alternate between the specialisation and universalization of their products and services structures through which they can gain an advantage.
At present, with an effective Marks and Spencer marketing strategy, the company maintains its position under the top 10 global fashion brands. To maintain this, it needs to develop strategies and procedures related to inbound operations, logistics, store designing, suppliers, store layout and many more. The warehouses should be cleared from the old stocks and new stock should be updated on a regular basis. To reduce the chances of losses due to the change in stock, it also needs to develop warehousing strategies. Further, it is also recommended for Marks and Spencer marketing strategy to design their retail outlets and to provide kore comfort, convenience and space to the customers at the time of browsing, shopping, and fitting. To make a purchase of raw material, it should consider supplies from overseas to decrease cost and thus to provide products to the customers at fewer prices. The management should also try to eliminate the delays in the decision-making style and should also use digital manufacturing systems. Further, employees are required to be trained on a regular basis. The employees should be hired with innovative, punctual, enthusiastic, honest and trust.
Conclusion
Based on the above analysison Marks and Spencer marketing strategy, it can be concluded that there are a number of factors that are affecting the business and the profitability of M&S is short as well as in the long run. Marks and Spencer is a recognized organisation committed to serving quality products in terms of clothing, foodstuffs, gifts, and homeware. Its products are provided at high prices in comparison to the other organisations. The main changes faced by the organisation at micro and macro levels are discussed in this report. Based on such changes and challenges, some strategies are suggested that can be used by the management to deal with some. In the end, some recommendations are also provided in context with the application of such strategies. All information and data are collected from the official website of M&S and authenticated sources like journal papers and research articles based on the retail theories and perspectives. It would help in ascertaining the accuracy and reliability of the results.
References
al Habibi, B. (2019). HR practices of Marks & Spencer, Selfridges, Primark, and Sainsbury's (Doctoral dissertation, University of Science & Technology). Available at: http://www.academia.edu/download/58994399/HR_practices_of_Marks___Spencer__Selfridges__Primark__and_Sainsburys_Fundamentals_of_HRM__MBA-641__AUST20190422-13756-1nofjvu.pdf.
Aspers, P. (2016). Orderly fashion: A sociology of markets. Princeton University Press. Marks and Spencer marketing strategy Available at: https://books.google.com/books?hl=en&lr=&id=BW-YDwAAQBAJ&oi=fnd&pg=PP9&dq=fashion+retail+industry+og+UK+Markes+and+spencer&ots=IQz1AGtC7u&sig=i1g1qFdNuDS20h2GiFPzflE5o8U.
Drucker, P.F. (2017). The Theory of the Business (Harvard Business Review Classics). Harvard Business Press. Available at: https://books.google.com/books?hl=en&lr=&id=72wfDgAAQBAJ&oi=fnd&pg=PT5&dq=fashion+retail+industry+og+UK+Markes+and+spencer&ots=CQ_VMBVQ56&sig=Nv_7zX4EsSdWza_W1zZrqiHLHf0.
Fernie, J. and Grant, D.B. (2019). Fashion logistics: Insights into the fashion retail supply chain. Kogan Page Publishers. Available at: https://books.google.com/books?hl=en&lr=&id=M3-5DwAAQBAJ&oi=fnd&pg=PR1&dq=fashion+retail+industry+og+UK+Markes+and+spencer&ots=UKeNyXfb_Y&sig=lTTFg1ACJyTuGjc9IQCBSKVoRg0.
Hagberg, J. and Kjellberg, H. (2020). Digitalized markets. Available at: https://www.tandfonline.com/doi/full/10.1080/10253866.2020.1694209.
Januszkiewicz, M., Parker, C.J., Hayes, S.G. and Gill, S. (2017). Online virtual fit is not yet fit for purpose: An analysis of fashion e-commerce interfaces. In Proceedings of 3DBODY. TECH 2017–8th International Conference and Exhibition on 3D Body Scanning and Processing Technologies (pp. 210-217). Available at: https://pdfs.semanticscholar.org/1fc9/24b56c074c4162ca516572c30ace00fffe94.pdf.
King, J. (2016). Groundhog day: is 1970's colour really back in fashion? Marks and Spencer marketing strategy Available at: http://nectar.northampton.ac.uk/8912/2/King20168912.pdf.
Lawal, N.T.A., Odeniyi, O.A. and Gazaly-Agboola, A.B. (2016). Performance Analysis Radio Frequency Identification Technology in Management of Fashion and Food Retail Supply. International Journal of Emerging Technology and Innovative Engineering, 1(7). Available at: https://pdfs.semanticscholar.org/95f9/e031b4235dcf297155e3567be1a9ea615538.pdf.
Perry, P. and Wood, S. (2018). The international fashion supply chain and corporate social responsibility. Available at: http://epubs.surrey.ac.uk/849196/1/__homes.surrey.ac.uk_home_.System_Desktop_Exploring%20the%20International%20Fashion%20Supply%20Chain%20and%20CSR_Perry_Wood%20chapter%202019.pdf.
Rashid, M.D. (2016). Perception of Employee's about the Human Resource Management Practices (Talent Management) in Marks and Spencer in Waterloo, London (Doctoral dissertation, University of East London). Available at: https://repository.uel.ac.uk/item/85151.
Robinson, P.K. and Hsieh, L. (2016). Reshoring: a strategic renewal of luxury clothing supply chains. Operations Management Research, 9(3-4), pp.89-101. Marks and Spencer marketing strategy Available at: https://link.springer.com/article/10.1007/s12063-016-0116-x.
Rocamora, A. (2018). Mediatization and Digital Retail. Available at: http://ualresearchonline.arts.ac.uk/13603/1/MediatizationRetail.pdf.
Ryding, D., Henninger, C.E. and Cano, M.B. eds. (2018). Vintage Luxury Fashion: Exploring the Rise of the Secondhand Clothing Trade. Springer. Available at: https://books.google.com/books?hl=en&lr=&id=1HpTDwAAQBAJ&oi=fnd&pg=PR5&dq=fashion+retail+industry+og+UK&ots=L7qGXt1pYW&sig=XPtCSFhqV1t6POGNwX-aCCqvAT0.
Scott, P. and Fridenson, P. (2018). New perspectives on 20th-century European retailing. Available at: https://www.tandfonline.com/doi/full/10.1080/00076791.2018.1494943.
Appendices
PESTLE Framework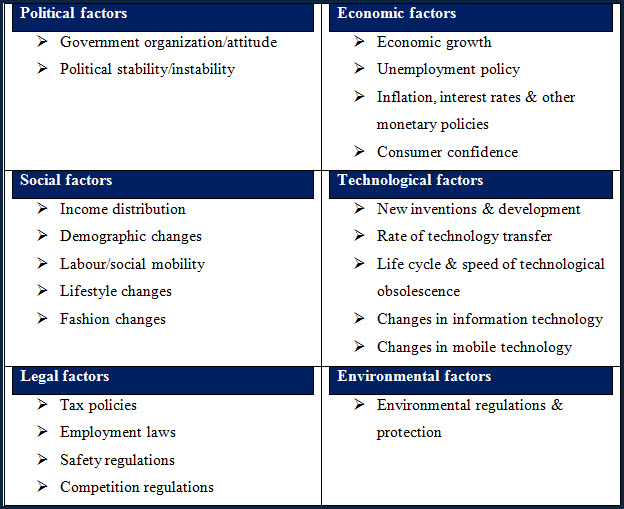 Figure 1 PESTLE analysis of M&S
 (Source: Author)
Porte's Five Forces Framework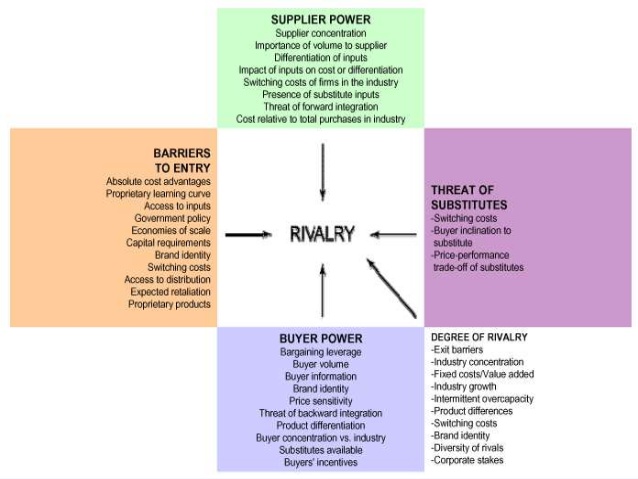 Figure 2 Porter's Five Forces Analysis of M&S
(Source: Author)