Philosophy Assignment: Critical Pedagogy in Early Childhood
Question
Task: Photographic Philosophy
Visual metaphors for critical pedagogy in the early years
This philosophy assignment asks you to think about your own teaching philosophy as an artist and an image-maker. How can you best represent your ideas and beliefs about teaching through visual imagery? How can you use these images not as illustrations, but as a powerful of your own values?
Process for this assessment task:
1. Take 3-5 photos that provide images that express your own critical pedagogical philosophy in the early years. These images should not depict the classroom, but creatively capture your own ideas about what you believe regarding the topic material covered this semester.
2. Using these photos in your assignment, write about how and why these photos provide metaphorical images of your philosophy and beliefs about critical pedagogy in early childhood.
3. Support your writing from your reading in this topic.
Answer
Introduction
The research on philosophy assignment signifies that a metaphor may be defined as diagrams of speech that helps in relating the two unrelated scenarios. Visual metaphors are used in early childhood to make kids acquaintance with different objects (Giroux, 2020). Images and posters are used for comparing two objects or personalities. The report will aim at analyzing my teaching philosophies as an educator. The role of an educator/ teacher is to make use of their ability and knowledge of teaching philosophy such that students can receive equitable learning. From time to time educators needs to make certain alterations to their teaching styles and make adjustments so as to meet student profile in the classroom. During early childhood years pedagogical approach plays a crucial role in directing students to attain curriculum goals. Teachers can provide opportunity and the perfect platform to student such that they can grasp complex concepts and follow guidelines as per requirements.
Critical Pedagogy
In appropriate pedagogical approach teacher engages with the student in-depth such that his overall development can take place. It is a type of teaching approach that will help a student in questioning and challenging beliefs and practices. It covers several aspects like habits of reading, writing, speaking,myths, pronouncement, attaining deeper understanding, and many more. Critical pedagogy majorly focuses on the cultural aspects, language than forming critical estrangement, class, and corruption (Hodgson et al, 2018). It helps in broadening the curriculums by providing experiential learning to the children. According to me, critical pedagogy aims at challenging the students for questioning their thoughts, ideas, and beliefs, thus helping them to develop critical thinking and deep understanding. Children should be given opportunities in their curriculum and learn things out of the book. I shall adopt criticalpedagogy by requesting my childrento find root causes for any possible thing they can consider.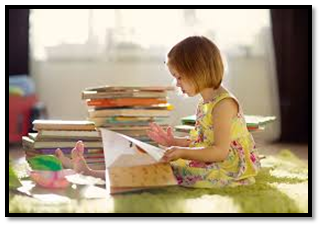 This image showcases a girl with a book, probably she is trying to create something with her hands. My critical pedagogy will be providing more such activities to the child so that she can develop creating things with her understanding of the things she sees around. However, the other children might not be as creative as her so they will be given sand play and other activities according to their choices. My main aim is to teach children how to enjoy while learning several aspects. They should enjoy exploring new ways and skills while they are engaged in playing activities.
Importance of Critical Pedagogy in Early childhood
In early childhood, small kids are taught with a reflective practice that is based on theory and practical life interaction and meeting. It is often seen that children are exposed to practical scenarios to provide enriching educative experience via critical reflection.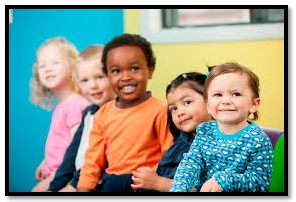 Every child is special and should be given opportunities to experience good learning experiences as in the picture. They should smile in every situation of life while gaining strength to cope with it. Critical pedagogy in early childhood will help them in forming personalities for life. I believe children are purest forms, and teaching approaches should help them in retaining this purity even when are grown-ups. Thus, learning and teaching environment is designed to meet the requirements of all children. Building capabilities and self-confidence are of utmost importance for the child so that he can progress in the future. In elementary and early childhood, the children showcase differential behavior which is managed and guided by the teachers. Critical pedagogy is essential in early childhood as it shapes the nascent identities of the children. It is essential for providing children with learning experiences that are engaging while also building success for life.
Teaching Aboriginal Land
Aboriginal People are considered to be the oldest humanpopulations that reside out of Africa. I need to know the history and background of aboriginal people for imparting positive educative experiences. After the invasions of Europeans in the year 1788, the Aboriginals have been pushed into the unnatural world for surviving. Before the European invasion took place, Aboriginal people had occupied Northern Sydney from 5 thousand years. After the invasion, the life of AboriginalPeople was not given due importance, the team of Cook ignored the huge population and their lifestyles. Soon, several people from the clan died from a disease that raged from Europe and Asia. The historical experiences of the AboriginalPeople made them defiant to involve in civilized programs. Hence while teaching children from this clan, it is of utmost importance for providing the children with a strong cultural identity of Australia through visual metaphors. I should always be alert about my language and halo effect created by my conversations with the Aboriginal children. Reading books on Aboriginal culture has evaluated me as an educator. Thus, teaching Aboriginal Children will require culturally responsive pedagogy for recognizing and responding to cultural diversities of this clan. Through this approach, I can adapt the student-centered approach to nurturing their positive sense while also helping them to plan and achieve goals.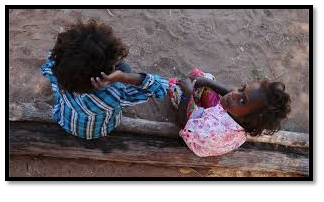 Culture is a central part of every child's individuality and helps in building a sense of belongingness. The focus of the teaching-learning process should individual development, thus my critical pedagogy will be dependent on making fell every child special and empower them to fight with the world with personalities and capabilities. Thus, the learning experience will surround theirculturewhile including other learning materialsfor enhancing their development.
Children learning and growth
The Early Years Learning Framework for Australia has determined guidelines and curriculum for the educative environment of early and elementary childhood(Australian Department of Education & Training, n.d). In this view, Young kids are often curious about knowing the world thus they start to explore everything that surrounds them. Children's learning is based on the interpretations of their environments that are primarily based on everydayexperiences. Incidental learning takes place at home and centers where kids are involved in several activities (Darder, 2017). Hence, childhood centers are designed in a way to enhance different skills like problem-solving, social interactions, and others. Incidental learning can also occur in scenarios when children accept alternative ways or understand something new.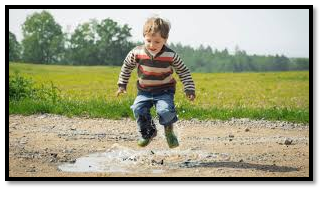 As mentioned, children are the purest form with most innocent minds as showcased in the picture. My critical pedagogy is centeredaroundthe requirements of the child so that they enjoy this innocent period while learning capabilities for their future. The teaching approach will help the child in exploring himself while grasping some important skills to make him a better person in the future.
Mutual respect and way of talking help children to understand treatment given to individuals of the same age and older. Mutual respect given to the child at play centers helps in developing a positive relationship with peers and other family members (Farrow, 2017). I need to build several aspects like tolerance, listening skills, good manners, open-minded for inculcating mutual respect in younger individuals.
As an educator, I must enhance the children's learning about the world by providing an excellent educative environment. This includes effective plans for the present and future learnings of the child. Frequent communication about progress or even the disturbing behavior of the child should always b given to the parents and immediate guardian. It becomes essential for me in determining the progression of the children in alignment with learning outcomes (framed by the Australian Government) while also fulfilling the requirements needed for future progress. Some children exhibit aggressive behaviors that depict exposure of the child to several unwanted scenarios. In these scenarios, it essential for me to identify additional support for achieving learning experiences.
Challenging Critical pedagogies
In early childhoods, family bonds and happy home environment develops the specific nature of the child. It is often seen, that if the child encounters depressing scenarios at home, he is unable to fit in the social strata at playschool. As educators, we have to be excellent observers for encountering the changing behaviors of the child. For instance, a happy and playful child might exhibit aggressive behaviors. Thus, the behavior of the child is managed by giving attention and engaging him with different activities while also conveying the same to the parents and supervisor. In some extreme cases, child behaviors are managed with the help of specialists for ensuring healthy mental and physical growth. It becomes difficult to manage a huge class of small and impatient children. Younger kids when entering the classes in the initial days, cry the whole day as they come in acquaintance with new faces apart from their parents. They are adamant and don't want to be managed by other adults. Sometimes, it disturbs the class and hampers the experiences of other children. As an educator, we have to find new ways of engaging the children in different play activities so that he adapts to the changing environment. Few days of habituating the child are quite challenging as the kid might bite you, fight you, throw away things, and disturb other children as well.
In early childhood, critical pedagogies also relate to the establishment of peace and unity for progressing with the teaching and learning environment. Since the critical pedagogy in the early childhood environment is based on play materials, educators need to form healthy relations with children for providing good learning experiences. It is a time-consuming process to build confidence in the child so that they cooperate with us. Apart from the challenges, there are liberating experiences, that I grasp as an early childhood educator. Children become your best friends once they have formed relationships with us. It becomes easy for us to gain information about painful or uncomfortable experiences faced by the child. The children can be guided in the right way with additional supports and planning. Younger minds are easier to manipulate, hence counseling and conversing with the child helps in improving the teaching-learning environment. I remember an instance when a student of mine, 3- old boy discussed sexual abuse at his uncle's place. Consulting with parents, we seek specialist support to recover the child from experiences. Soon, we were able to make the child mentally sound and healthy.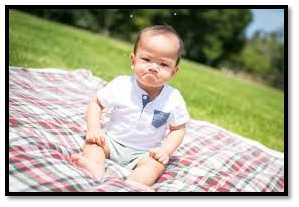 This picture showcases innocence that every child is embedded with. In early childhoods, my criticalpedagogy will be converting their unwanted experiences into pleasant ones. Thus, all small children should be treated with care and love for enhancing their sense of belongingness and dignity.
Conclusion
The teaching-learning environment forms a significant role in shaping the behavior and personality of the child. Thus, critical pedagogy refers to the teaching approach that helps the students to explore their learning environment. I have evolved as an educator as I adapted different teaching approaches for meeting the requirements of culturally diversified young individuals. My critical pedagogy philosophy is to empower children with their capabilities and personalities. ?
References
Australian Department of Education & Training.(n.d.)Belonging, being & becoming. https://www.acecqa.gov.au/sites/default/files/2018-02/belonging_being_and_becoming_the_early_years_learning_framework_for_australia.pdf (Retrieved 25 July 2020) Darder, A., Mayo, P., &Paraskeva, J. (Eds.).(2017).Philosophy assignment International critical pedagogy reader.Routledge.
Farrow, R. (2017). Open education and critical pedagogy. Learning, Media, and Technology, 42(2), 130-146.
Giroux, H. A. (2020). On critical pedagogy.Bloomsbury Publishing.
Hodgson, N., Vlieghe, J., &Zamojski, P. (2018). Manifesto for a Post-critical Pedagogy (p. 110).punctum books.