Expanding Telstra Marketing Strategy In International Market
Question
Task: This assignment will enable you to apply international business tools to a variety of situations arising in the global market context
To complete this assignment, you will need to select a firm. The firm can be a private or public company based in Australia. It must have information about its operations readily available as you will use this company for the remainder of the term. Please choose this firm carefully as it will be used in the remaining assessments of this unit. You will not be able to change the firm once you have selected it in this assessment. A good criterion for the choice of a firm is the availability of public information about its products and services, corporate background and market reputation. Your lecturer will not allocate any firms, so it is important to identify one that you wish to work with. Do this early and consult with your lecturer about your choice if in doubt.
To complete the assessment, follow the steps below:
Select a firm in Australia.
Identify two possible countries that the firm could consider expanding into.
Research both countries and find information about the following characteristics of each one. Summarise the findings in a table (use a replica of Table 1 below). This research will help you complete the substantive part of the assessment shown in point 6 below.
Whether the country has a trade agreement with Australia
The value of the local currency against the Australian dollar
The existence of an Australian embassy or consular section in that country and its size and significance
General political relationships between the two countries
Whether, in general, international firms are able to easily set up in that country, Table 1. Summary of research findings
| | |
| --- | --- |
| Item of Research | Findings |
| Status of a trade agreement with Australia |   |
| Value of local currency versus the Australian Dollar (AUD) |   |
| Existence of an Australian embassy or consular section, its size and significance |   |
| General relationships between the two countries |   |
| Whether, in general, international firms are able to easily set up in that country |   |
Comment on how points "a" to "e" (above) could affect the firm's expansion plans into each country.
Select a geographical location (city and suburb) for the firm to open its offices and provide reasons for this choice.
Write a report with the following headings:

Country selection of the firm (i.e. which country the firm should go to) and why
Risks associated with the choice of the country you have selected (200 words)
Suitability of each country for the firm using the results you reached in Table 1. Insert Table 1 under this heading and comment on its contents (200 words, not including the contents in Table 1)
A final recommendation for the firm to go to one of the two countries and a justification for this choice
Answer
Country selection for implementing Telstra Marketing Strategy
Telstra Corporation Limited is a telecommunications company in Australia building telecommunication network and voice, internet access in television and other services among their customers. In Australia, it is a leading provider of mobile devices for mobile phones, broadband internet and other services including cloud services, network, conferencing, collocation, cloud, data hosting and satellite services (Telstra.com.au, 2019). In recent times, Telstra is considering expanding into other countries rather than in Australia. Telstra has considered the two countries such as Singapore and China to expand their services. Asian countries such as China and Singapore have met all the opportunities and business growth options so that this firm can be expanded by following the economic, political and other external environmental factors (Gov.uk, 2019).
China is one of the most interesting markets with incredible array of opportunities in the context of foreign market expansion (Aph.gov.au, 2019). It offers dynamic scale of economy combined with growth for middle class as well as the upper class businesses with incredible economic development and technological booming in the current times. E-Commerce and online distribution are the latest trend to make easier for foreigners. From political to technological development China has the best import and export development as most of the Chinese companies have greater software and IT services, which can solve the technological challenges and right solution to the foreign companies (Tsang and Yamanoi, 2016). Again, Singapore has strategic markets for Australian companies to expand. Singapore has consistent high rankings in global business reports with stable economy and the strong GDP rate for the foreign investors and market as well as the emerging industries. Extreme stable politics and a strong economy are the main reasons for much expansion and foreign businesses there (Gov.uk, 2019). By discussing the opportunities of both the countries, it can be assumed that Telstra marketing strategy can be successful while expanding in the foreign countries like China and Singapore.
Risks associated with the country
China is the largest economy for purchasing power basis. The Chinese government seeks imbalance of the economy away from investment towards consumption. China can be challenging as it started to open up the economy in some areas for foreign restriction and considering the regulatory updates and management law for the foreign market (Gov.uk, 2019). China's reform strategy and anti-corruption campaign has played depending upon financial services towards the foreign organisations. Legal disputes and knowledge of venture partner or other legal problems can be a risk factor for Telstra to expand in China. Strict liability applies for the legal representative for the foreign businesses. All China Federation of trade unions has restriction for labour disputes and convincing the social security for the international companies.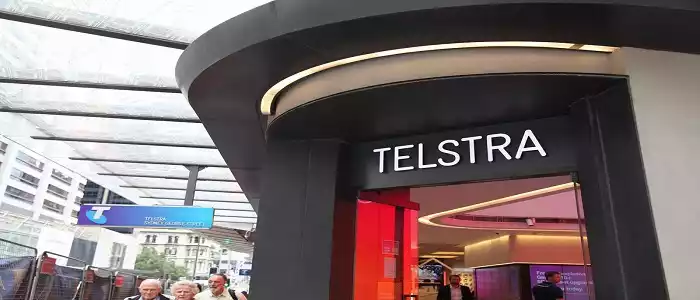 Singapore is highly prosperous island for business hub in Southeast Asia. Economic activity and manufacturing maintenance are important as a regional hub for logistics, shipping, air transport and financial services (Hitt et al., 2016). Economic activity in Singapore is often seen as a barometer for the business. International trade and governments Advisors for guidance can be a risk factor for export and poor working conditions for placement agencies. Social values regarding the Singapore government statement to Parliament can be respected in the context of future economic strategy, which is focused on completely environment for helping SMEs and foreign businesses (Ying et al., 2016).
Suitability of each country for the firm

Item of Research

Findings

Status of a trade agreement with Australia

·The China-Australia Free Trade Agreement (ChAFTA) is deal for vast opportunities for Australian business (Aph.gov.au, 2019).
The Singapore-Australia Free Trade Agreement (SAFTA) is developed for economic development and positive relationship for expanding and investing.

Value of local currency versus the Australian Dollar (AUD)

1 AUD Australian Dollar=4.4334 CNY, one AUD can be exchanged in 4.4334 China - Chinese Renminbi (CNY)
 1AUD = 0.934353 SGD, 1 SGD = 1.07026 AUD

Existence of an Australian embassy or consular section, its size and significance

Embassy of Australia in China exists such as in embassy in Beijing, Australia Consulate General in Guangzhou, Consulate General in Shanghai and in Hong Kong SAR (Gov.uk, 2019).
The Australian High Commission is representative of Australia in Singapore. It provides visa and immigration, consular and other services.

General relationships between the two countries

Since 1972, a strong diplomatic relations between Australia and Republic of China has been included (Aph.gov.au, 2019). Australia is 6th largest trading and 5th largest import company in China.
There is bilateral relationship with Singapore. It is based on long-standing Commonwealth, political and trade based links (Ying et al., 2016).

Whether, in general, international firms are able to easily set up in that country

There are several options for setting business in Singapore. Private Limited Company, strong trade and investments for setting the basis in Singapore are there so that any international businesses can set there.
China market has entry strategy as second largest economy in the world. There is less restrictions for foreign markets (Buschke et al., 2017).
Recommendation for enhancing Telstra Marketing Strategy
By analysing and describing two countries, China can be considered as best country for expanding. Australia is the sixth largest and fifth largest manufacturing companies in China with 30% of exports internationally (Gov.uk, 2019). Australia has a strong economic relationship with China. China moves to the development towards raw materials for elaborate transformation, manufacturer and expertise in services (Jang et al., 2017). China drives from urbanization to domestic consumption for goods and services. Australia's resources will be moderated as per the demand and growth export to China for continuous growth. Australia's terms and trade condition is perfect for China's political and economic relationship. Australia experiences the last 10 years to improve the competitiveness of trading and currency strength as China is a market for some of them. The Chinese Market has offered rising wages and consumer demand for increasing sophisticated manufactured goods so that Australia can face extra benefits and advantages in China. Australian banks are successful while operating in China (Lupton et al., 2018).
On the contrary, setting up in Singapore has several advantages and benefits for business policies and strong global investor program. Australian companies have good image to contract in Singapore from variety of pro business policies by the Singapore government agencies. China is more advantageous over Singaporean markets. It can be recommended that China is great, better options for Telstra for expanding as several Australian Banks operate in China, and there are strong relationships of political and economic aspects between the two countries. Telstra Marketing Strategy assignments are being prepared by our marketing assignment help experts from top universities which let us to provide you a reliable best assignment help service.
Reference List
Aph.gov.au (2019) Parliament of Australia Available at: https://www.aph.gov.au/About_Parliament/Parliamentary_Departments/Parliamentary_Library/pubs/BriefingBook44p/China [Accessed on 31 August 2019]
Buschke, F.T., Brownlie, S. and Manuel, J., 2017. The conservation costs and economic benefits of using biodiversity offsets to meet international targets for protected area expansion. Oryx, pp.1-9.
Gov.uk (2019) gov.uk Available at: https://www.gov.uk/government/publications/overseas-business-risk-china/overseas-business-risk-china [Accessed on 31 August 2019]
Gov.uk (2019) gov.uk Available at: https://www.gov.uk/government/publications/overseas-business-risk-singapore/overseas-business-risk-singapore [Accessed on 31 August 2019]
Hitt, M.A., Li, D. and Xu, K., 2016. Telstra Marketing Strategy International strategy: From local to global and beyond. Journal of World Business, 51(1), pp.58-73.
Jang, M., Zhou, R., Qiu, H., Xie, J. and Paetzold, S., 2017. Chinese Fintech Companies' International Development: Motivations to Pursue International Expansion.
Lupton, N.C., Jiang, G.F., Escobar, L.F. and Jiménez, A., 2018. National Income Inequality and International Business Expansion. Business & Society, p.0007650318816493.
Telstra.com.au (2019) Tesltra Available at: https://www.telstra.com.au/ [Accessed on 31 August 2019]
Tsang, E.W. and Yamanoi, J., 2016. International expansion through start?up or acquisition: A replication. Strategic Management Journal, 37(11), pp.2291-2306.
Ying, Y., Ping, D. and Yang, L., 2016. Strategic flexibility, institutional hardship, and international expansion strategy of Chinese new ventures. China: An International Journal, 14(4), pp.118-130.