Business Process Assignment: Marketing & Advertising Strategy Of ASDA
Question
Task: This is an individual assignment
For this assignment you will do a literature review to gather information about business processes and sub-processes used in a specific functional area of an organisation. The area you will investigate will depend on the group number you've been assigned to (see below).  You can discuss any interesting aspect of the processes and sub-processes in the relevant area and include at least the following:
A general discussion of the use and importance of business processes in this area of the business.
Provide examples of different (at least 5) processes in this area.
What is the purpose of each process?
What are the steps/activities in each process (you can describe these narratively or draw a flow diagram/model)?
Who are the stakeholders in the development and execution of the processes in this area and what are their roles?
Discuss how the processes in this area have been/can be improved with the use of technology/automation.
Discuss how an organisation's general process maturity in this area can be measured.
End the assignment by adding your own insights.
Answer
1. Introduction
The concept of business process explored in the sections of business process assignment can be defined as a series of possible functional action and connected software in order to achieve the target of the business. Elements such as adaptors and services perform the actions in a business process. They are monitored by an integration engine which is known as the "Sterling B2B Integrator". This engine is responsible for running the processes of business as per the directions constituting the models of the business processing. A model of the business process is referred to as a unique document or file of the "BPML" that is a language based on the XML used for modeling and running the business processes (Borkowski, Fdhila, Nardelli, Rinderle-Ma, & Schulte, 2019).
Supermarket chain in the UK, the "ASDA stores limited" was capped by the "US Goliath Walmart" for becoming the best subsidiary in an international level in the year 1999. The company selected to develop this business process assignment used various media, publications and other agencies in order to communicate or link with their consumers. The company also indulges into various methods of promotion of sales as discounts, special offers, and sponsorship (ASDA stores limited, 2020).
2. Literature review
a. Use and importance of business processes
The following are the major importance of business processes discussed in the context of business process assignment while development marketing and advertising strategy for ASDA stores limited. Firstly, they have to identify the tasks that are vital for larger targets of business such as retail target customers for ASDA. Secondly, they need to develop the efficacy. Thirdly, they act as a communication stream between the retail functionalities, departments and customers of ASDA (Gharib, Giorgini, & Mylopoulos, 2018). Fourthly, it sets an approval for ensuring use of resources in an optimized way and accountability. Fifthly, they keep away all hazards and chaotic situations from affecting the regular operations in case of retailing and marketing strategy formulation. Lastly, they standardize a series of methods for completing the tasks that genuinely matter in the business of an organization (Breuker, Matzner, Delfmann, & Becker, 2016).
b. Five examples of different processes in marketing and advertising
Five noted examples of business processes in ASDA's marketing and advertising noted herein business process assignment are customers, designers, media, publishers, and advertising agencies. Commercial advertising media, publishers and other advertising agencies paves the way for delivering messages through a "medium of advertising" or sponsor identification. The opinionates of the ASDA's customers and the designers also paves the way for ASDA's advertising of a product to attract more consumers for maximization of profits. A business processing diagram to represent the relationship and interdependency of the advertising agents in order to promote ASDA or new product is shown below (Gharib, Giorgini, & Mylopoulos, 2018).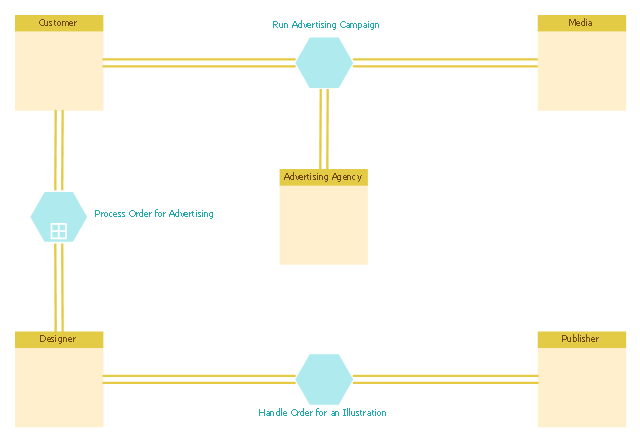 Figure 1: BPMN marketing and advertising (Odessa, 2020)
c. What is the main purpose of each process in marketing and advertising discussed in the business process assignment?
The purpose of the processes of business in marketing and advertising of ASDA are discussed below. Firstly, it helps the business by reducing risks and expenditures. It is done through laying out mostly suitable methods and approaches keeping in mind the potential outcomes of future. Secondly, it contributes for reducing the errors of human through distribution of tasks to specialized people. Thirdly, they are concerned with improvement of efficiency by increasing department development through planning vital steps and moves in this regard. Fourthly, they are concerned with more focus on the retail customers. It constantly keeps updates about the opinion and desires of the ASDA's customers and thus reviews the product. Fifthly, ASDA's marketers are targeted to bridge the communication gap between the customers and the company by reviewing the research market (Mandal, Hewelt, & Weske, 2017).
d. Activities of the business processes
Activities of the business processes identified in the business process assignment are structured for performing business processes that are action-specific. Moreover, the activities enhance customization of the reporting of the business processes for checking easy and quick information. It is very important in a business process for status updates, current instance name, participants, instructions of step, and duration of the steps. The activities include associating entries, the steps of business processes, updates of business processes, updates of the participants, updates of "steps due date", and updates of "steps instruction" (García-Bañuelos, Ponomarev, Dumas, & Weber, 2017).
e. Stakeholders of the business process
It is stated herein business process assignment that stakeholders in the business processes are referred to as an individual or a group who contributes in the ASDA's decision-making process along with the relationship to need, change and solution. Along with the consideration of a process, involvement of direct participant workers is significant. But, the participants providing inputs and receiving outputs are also considered to be of great importance for marketing strategic formulation of ASDA (Maaradji, Dumas, La Rosa, & Ostovar, 2017).
| | |
| --- | --- |
| Stakeholder | Role |
| Market surveyor | Making sure that the process is not complex for navigating and fulfils the expectation of value of the customers |
| Concept developer | Use of data inputs from ASDA for shipping of orders. It there is a change in the data, the task becomes tough. |
| Creative designer | Making a structure of the data and the laws of privacy |
| ASDA Management | Making sure that the protection of data and laws of privacy are combined |
| ASDA Financer | Making sure that the details of payment are represented in an appropriate way. |
| Campaign designer | Making sure that the business sources are accurately represented for efficacy of tracking the "market campaigning" |
Table 1: (created by author)
f. Implementation and automation in business process
The "business processes automation" is a strategy in which the technology is used by the business for organizing their systems and personnel by the flow of works. Three significant tenets constituting the business process automation are as follow. Firstly, it permits the ASDA organization to integrate, orchestrate and execute automatically. Secondly, it centralizes the processes for larger amount of clarity which keeps the computation of architecture in an intact way. Thirdly, it concerns with addressing of tasks that are people centric and opts for minimization of the requirement for interaction on personal level (Mandal, Hewelt, & Weske, 2017).
The four phases of automation implementation are analysis, implementation, integration, and support and maintenance. The first phase defined in the business process assignment depicts that ASDA's infrastructure is reviewed and the aims and needs are assessed before the performance of a complete review about the needs of data, current systems, and processes of business. They select a solution of technology on the format of design of the architecture fitting the retail business. The second phase of automation concerns with setting up and customizing the technology in line with ASDA's marketing functionality (Viriyasitavat & Hoonsopon, 2019). The third phase performs the integration of the API or Application Program Interface enabling up-to-date programs for accessing and communicating other programs. The last phase outlined in this segment of business process assignment attempts to seek the flaws for correction. The version of the systems must go through continuous updates along with migration seeking new available areas (Márquez-Chamorro, Resinas, & Ruiz-Cortes, 2017).
g. Organization's general process maturity
The general process maturity of the organization can be defined as an indication on the closeness of a developing process that is capable of complete and continuous improvement by feedback from ASDA's marketers/ customers and measures that are qualitative. For attaining maturity, utility must be fulfilled and automated. The reliability of information must also be considered in the process of continuous improvement (Müller, Schmiedel, Gorbacheva, & Vom Brocke, 2016).
According to the research on business process assignment, the maturity of a process is from the least mature or level 1 to the most mature or level 5. The processes addressing high levels represent characteristics of the low levels. The level 0 or the ground level represents no existence for process activity (Mandal, Hewelt, & Weske, 2017).
Degree of maturity

Person dependent

All processes are documented

Partial development

Full development

Measured and automated

Continuous improvement

Level 0

yes

Level 1

yes

Level 2

yes

yes

Level 3

yes

Yes

Level 4

yes

Yes

Yes

Level 5

yes

yes

yes

yes
Table 2: Process maturity model (iSixSigma, 2020)
In the above table provided within this business process assignment, level 1 or the documented process is been approved and reviewed by the ASDA authority supervisor as the process of standard. Level 2 or the partial deployment involves deployment in some ASDA retailing locations that are intended and not all activities are performed in the process by the owners who are intended. Level 3 or complete deployment signifies consistency between the deployed and documented processes. Level 4 or measurement and automation refer to a setting of goals like cost, customer satisfaction, and the timeline adherences. Level 5 or continuous improvement illustrated herein business process assignment signifies the targets that are being set for analyze, achieve and improve on a regular basis (Batoulis & Weske, 2017).
3. Conclusion and Insights
It could be concluded from the above discussion on this business process assignment that process automation and business process modelling plays significant role in operational excellence and efficiency. Significant literature has been consulted in case of marketing and advertising business process of ASDA to evaluate effectiveness and productivity.
 I would like to conclude stating the essential attributes of the business processes that are – finite, repeatability, creation of value, and flexibility, in order to analyze why every business structure must undergo business processes. According to my study, a well-developed business process has a good point of start and point of end constituting a number of finite steps. It has been observed by me from this entire business process assignment that the main aim of any business process is to translate creation of the values into performing tasks. Hence it is important for a company to adopt its features and activities.
4. References
Batoulis, K., & Weske, M. (2017). Soundness of decision-aware business processes. International Conference on Business Process Management (pp. 106-124). Springer.
Borkowski, M., Fdhila, W., Nardelli, M., Rinderle-Ma, S., & Schulte, S. (2019). Event-based failure prediction in distributed business processes. Business process assignment Information Systems, 81, 220-235.
Breuker, D., Matzner, M., Delfmann, P., & Becker, J. (2016). Comprehensible Predictive Models for Business Processes. Mis Quarterly, 40(4), 1009-1034.
García-Bañuelos, L., Ponomarev, A., Dumas, M., & Weber, I. (2017). Optimized execution of business processes on blockchain. International Conference on Business Process Management (pp. 130-146). Springer.
Gharib, M., Giorgini, P., & Mylopoulos, J. (2018). Analysis of information quality requirements in business processes, revisited. Requirements Engineering, 23(2), 227-249.
Maaradji, A., Dumas, M., La Rosa, M., & Ostovar, A. (2017). Detecting sudden and gradual drifts in business processes from execution traces. IEEE Transactions on Knowledge and Data Engineering, 29(10), 2140-2154.
Mandal, S., Hewelt, M., & Weske, M. (2017). A framework for integrating real-world events and business processes in an IoT environment. OTM Confederated International Conferences" On the Move to Meaningful Internet Systems" (pp. 194-212). Springer.
Márquez-Chamorro, A., Resinas, M., & Ruiz-Cortes, A. (2017). Predictive monitoring of business processes: a survey. IEEE Transactions on Services Computing, 11(6), 962-977.
Müller, O., Schmiedel, T., Gorbacheva, E., & Vom Brocke, J. (2016). Towards a typology of business process management professionals: identifying patterns of competences through latent semantic analysis. Business process assignment Enterprise Information Systems, 10(1), 50-80.
Odessa. (2020, January 22). Advertising creation process - Conversation BPMN 2.0 diagram. Retrieved from https://conceptdraw.com/: https://www.conceptdraw.com/examples/explanation-of-advertising-with-help-of-diagrams
Viriyasitavat, W., & Hoonsopon, D. (2019). Blockchain characteristics and consensus in modern business processes. Journal of Industrial Information Integration, 13, 32-39.