TOSIG ICT Project Management Assignment
Question
Case Study: Tier One Suppliers Insurance Group (TOSIG)
Tier One Suppliers Insurance Group (TOSIG) offers insurance to tier one suppliers primarily on improvements such as buildings, fencing, stock yards, storage silos and machinery. They also offer insurance for crops. TOSIG have been in business for approximately 65 years and pride themselves on traditional values and maintaining long-term relationships with clients. They underwrite insurance on 6.7 billion dollars worth of risk and have 150 agents in the field, maintaining offices in most major regional primary producing areas. The organisational strategy is to maintain existing customers and increase the number of insurance products offered to clients. They also want to grow their business by increasing sales of insurance to small and medium enterprises in regional areas. Currently it is up to each agent to maintain information on their book of clients although information on policies is kept in a central database.
Approximately every five years a site visit to the client is arranged so that the agent can confirm the details of the items they are currently insuring. At this site visit the agent remeasures and inspects the property insured and enters the information (including the details of the insured) in a form. The agent also has a discussion with the insured about changes in policies and any additional insurance products they may be able to assist with. At the end of the visit the agent must re-enter the information into the TOSIG system and receive a report on the property.
There is concern that TOSIG are missing opportunities to sell more insurance because their agents do not have the ability to receive a report in the field. Another factor is that currently agents spend a considerable about of time in the office entering information into the system from the site visit form, while TOSIG would prefer that they spent more time out in the field visiting potential and existing clients. There is also an awareness at the managerial level that the clients could be risk managed better so that higher risk clients received visits more frequently while visits to low risk clients might be made at a longer intervals or by phone. Currently this risk is managed by individual agents and there is awareness that some agents use these visits as an opportunity to sell more insurance or relationship build rather than managing the insurance risk, for instance they might insure a building for replacement when it is really at the end of its economic life and should be removed from the policy.
TOSIG is also aware of an increased threat from insurance companies who have not traditionally dealt with Tier One Suppliers or have entered the Australian insurance market. Currently the agents are issued with a vehicle, laptop with wireless dongle and Blackberry telephone.
They have planned an upgrade to their information systems, starting with a new customer relationship system. The idea is that the agents will be issued with tablets in which a customer number is entered and a form will be prepopulated with client and policy information. This is to reduce the amount of time the agents spend entering data. They will also be issued with laptops and smart phones which will integrate with the TOSIG systems which will be moved to the cloud. From the company perspective they would prefer that the agents are able to do more work from their vehicle and much less time in the office. The end goal is to close some physical offices to help minimise overhead costs. The agents have become aware of this plan and there is some bad feeling about the plan to close offices. The agents are also resistant to the cloud based system as they are aware this will enable TOSIG to track their movements.
You have been requested to prepare a report by the owners, although they have good technical knowledge, this report may be read by associated business people such as investors and bankers.
It is important to achieve well in this assignment that you discuss this ICT project for Performers Cooperative not ICT projects in general.
This report should address the following issues and you should include the following sections in the main body of the report. Please note standard report structure must be adhered to. There are standard templates available on blackboard for some sections.
Prepare a project plan for the above project. Please include the following sections and follow the instructions contained in chapter 4 of the text.
1. Project Background which includes the following sub-sections
Project Background
Project goal
Project objective
Project Deliverable
Strategic alignment of project
2. Project Schedule which includes the following sub-sections
Milestones
Project requirements
Limits and exclusions
Work/ process breakdown schedule
3. Time and cost management which includes the following sub-sections
Time management
Cost management
4. Resource management
5. Risk management
6. Communication management plan
Answer
Executive summary
The project is an up gradation process of a business by which an organization can give acceleration to their business strategy. The whole business model is for betterment of customer and the stakeholder's relation as well as client's satisfaction because without customer satisfaction mission and values of an organization scattered. This ICT Project Management Assignment in public administrations does not employ the full range of Project Management processes, tools and techniques. This is because specific processes are the contractor's responsibility and the organization's project manager is involved only in quality control and/or approval. Additionally, there may be project management processes which are the contractor's responsibility and do not produce formal project output. In this sense they can be considered as internal to the contractor's. the Project Management Assignment does not require the attention or participation of the organization's project manager.
Background
Project Background: Tier one suppliers group (TOSIG) offers insurance on primary stage for improvement of buildings, stockyards, machinery, fencing, storage silos and also for crops to the tier one suppliers. TOSIG is doing the business with pride, from 65 years earlier with trust and values by maintaining relationships with the clients. TOSIG have 150 field agents working at primary producing regional areas. TOSIG have underwritten a huge amount of worth of risk about 6.7 billion dollars.
Presently, the business graph of TOSIG is going little downwards for some major reasons. The factors, that making barrier at the way of TOSIG's business, are unable field workers and lack of technological support. TOSIG thinks that the field workers are not doing their job well and also they are unable to make report about the customer in the field. As TOSIG have not using any smart technological support for saving the data about clients and visited sites, so workers have to spend much time to organize the data into our system. These reasons lead TOSIG to an uncertain condition and losing the opportunities of business scope. Hence TOSIG wants more field works and to make strong bondage with existing clients and to get more clients to sell insurance.
Project goal: The goal of this project is to maintain the existing customers through more frequent site visit and always be updated about the insured item details and making the clients aware about the changes or addition into the policies. TOSIG also wants to increase the number of clients to grow their business. They are trying to target small as well as medium enterprise companies at regional areas of country. TOSIG also wants to offer more type of product to clients to be insured via their policies. Another goal of this project is to minimise expenses by closing some physical offices in regions.
Project objective:
To analyse the importance of managing a complex project
To identify the issues through this Project Management Assignment
To increase the bonding with clients
To make the customers aware about the benefits of the business plan
To get high involvement of employees and better momentum to the business with advanced management and technological support for surviving in future market.
Project Deliverable: TOSIG have planned to introduce a new information recording system to reduce the office work of field workers. The system ids for starting a extremely advance relationship system with clients. They will give the agents a tablet with inbuilt TOSIG information system by which the field agents can get or update the data about policy of any client direct to central database via cloud system. They are able to add record of policy data of new client at anywhere.
This will help TOSIG to develop a more organized and improved database system. Hence, entire process efficiency will be increased and response time will be faster. As a result, the business will progress in an efficient way. This system will save much time and helps the agents to spend more time to attend clients instead of spending time in office for entering the form data.
Strategic alignment: Strategic alignment is the methodology by which business nature can be realized via relation between business process and strategies (Van der Weerdt et al. 2017). The proposed project is perfect business strategy for insurance business market. Through the proposed model company can find an instant solution for any customer. As stated by Too and Weaver (2014), customer satisfaction can be achieved easily compared to ancient business model.
This model will obviously increase the activity of field workers which then helps to improve relation with customers. Turner (2016) opined that proper project alignment decreases the percentage of failed interaction with clients massively. Compared to other business strategies, this model has much better longevity observing present market as well as predicting assuredly the future business market.
Time and Cost management:
Time management: This project is aiming to be finished within 130 days. Prime factors for the time management has been based on the main tasks which are based on system analysis, budget analysis, system implementation and process management.
Cost management : Tier One Suppliers Insurance Group plans for a brilliant cost management system where both of the costs reducing process as well as pressure creation over the agents will be fulfilled. The insurance company was started with a normal system of any insurance related policy by visiting the agents to the clients place. This particular process is actually done by any of the insurance company. After some site visit, company took a important decisions to control the costs management system, It has been decided that if all of the agents will be assigned with a tablets which consists of the contact number of the corresponding customer along with a form then all of the agents will do many more work by travelling on the vehicle rather than spending more time in the corresponding office. This particular steps taken by the company leads to closing of some of their physical offices which will help to diminish the overhead costs of the company. Changes from the physical offices to the technical office will lead the company to maintain a bigger part of the cost management system.
Resource management: The progress of any company completely depends upon the strong platform of resource management system. TOSIG is a complete insurance company who provides insurance to the suppliers who falls in tier one category. They provide insurance for various crops also. The company also plans to give insurance to the small a well as medium enterprises in all the regional areas. Basically all of these parts and plans are falls into the resource part of the company. Company must have to maintain and to control all those sources which they have. Any of the resource management policy follows some basic rules. Senior management of the corresponding company should take serious responsibility about the company resources. They have to keep a record whether every agent of the company gives each and every client same importance or not. It is a necessary thing to get off from the detailed planning. According to Silvius and Schipper (2014), every company needs to have maintained the consistency and flexibility of every workflow. It is important to keep an eye on budget and funds of the company to achieve the overview of the whole resources. If the company discovers some new plans for the organisation which will be helpful to minimising the costs of the overall workflow then it will help the organization to manage the resources. Employees of any organizations are the most important resources. It is very important to look that all employees are actively takes part in every process or not.
Risk management: Risk management of any company is the most essential part. In the business about risk management, Insurance companies are there over hundreds of years. Risk management of insurance companies is so old. Too and Weaver (2014) opined that it follows a conceptual and complete framework. TOSIG deals with a high risk management zone where the risk with higher attributes clients received more visits than low risk clients. Any of the risk management policy includes five criteria: Identify the Risk, Risk Assess, Measure, Action Plan and Implementation.
Identify the Risk: In TOSIG two types of clients are there: Clients over higher risk and clients over lower risk. It has been observed that clients with higher risk receives more frequent visit than the clients over lower risk. This is the exact risk happened at TOSIG. Therefore, it can be said that proper identification of the risk is important.
Risk Assess: According to Braglia and Frosolini (2014), risk assessment is the complete process of analyse the hazard occurs within a organisation. In the context of TOSIG, this type of risk is properly assessed by various agents and also there is an awareness which states that some of the intelligent agent turns this management process into their profit regarding to the policy.
Measure:. Measuring risk in a proper way is an important part of risk management. According to Vom and Lippe (2015), it helps to analyse the risk and to manage it before hand. TOSIG needs a team that consists of agents who can assist the team to measure the risk before the risk takes place.
Action Plan: Course of action taken against a specific risk is referred as action plan in risk management system. The team of agents made for measuring the risk in TOSIG must have some organised action plan and this will help them to recover the risk that is happening.
Implementation: Implementation over the risk management plan tells about the rules which can help the organisation to avoid the risk. TOSIG action plan team needs a separate attribute that can follow up the implementation part of the corresponding recognisation.
Schedule of project
Milestones
(Appendix 1)
Project requirements
This project is intending to ensure the tracking of the services as well as the employees of the organisation. In this context, it requires technological supports. Implementation of cloud technology is the prime concern of this project. As mentioned by Hu et al. (2016), it requires heterogeneous support which is related with latest hardware and software solution. Solution of source is another requirement along with proprietary and commodity system. Certain tools are also required for defining the offered services. Apart from that this project also requires tools for data centre management. As this project is intending to increase the virtualization of the organisational performance, it requires certain tools for this purpose including Citrix and VMware. As this is going to be a new step towards virtualization, it will require PaaS (Platform-as-a-Service) as well as SaaS (Software-as-a-Service). As the organisation is aiming to introduce new technology and system, during the project they will require technological persons which could be considered as required workforces. Apart from these, this project will also require certain server to track performance which includes exchange server, SharePoint server, and Lync server.
Limits and exclusions
Cloud computing technology can offer remote access, computing and storage facility of insurance data both the agents and the customers along with backup facility for unlimited capacity. However, if any technical issue arises due to device or the server, there are chances of huge data loss during site task. Another limitation can be in terms of software policies that are necessary to install this technology, since many devices do not allow data access through software at any random location. Hence, before installing cloud computing technology for company use, the agents need to verify whether the application will work effectively in a geographic location based on Google Maps. This storage also excludes the data storage policy which could be a major issue in the context of long-run performance of the business Weber and Staiger (2014).
Work breakdown schedule
(Appendix 2)
Plan of Communication management
As suggested by Rakshit (2014), the company can utilize a communication management system which will allow a device to receive user-defined data anywhere and anytime. It will help in proper communication and sync between the sender (insurance agent) and the recipient (customer). This system will enable the company to check for any cultural communication conflict associated with emails generated by both parties (sender and receiver), and even between multicultural parties. There are few advantages of utilizing communication management software for the project as it will help TOSIG to have regular updates on every new customer, insurance reports, up gradations, individual queries, business emails and additional relevant data. The basic plan will be to develop a chain of execution process where details on every agent along with the task will be communicated through servers. Based on the agent's site visit and customer location, tracking details, necessary reports and transactions can be recorded and stored over cloud computing technology. Thereafter, these individual reports and details can be sent to main database server of the company on daily basis. It will also help the Project Management Assignment developer to track number of field agents, communication devices, data exchanged between agents and customers, successful transactions, communication details with potential clients to sell insurance products.
Conclusion and recommendation
Most of the insurance agents associated with TOSIG are spending hours in office to enter information in computers. This limits their time to spend on visiting clients for selling more insurance products, especially to Tier One Suppliers. Also, the policies are not upgraded from time to time which creates opportunities for other competitors to sell their products in the Australian insurance sector. Hence, the company can motivate agents to work along with the project management team using communication management software. However, gathering huge number of data on site is a big challenge for the company which can be excluded by using cloud computing technology. Project Management Assignment focuses on data transfer using cloud for both adjustment and inclusion through specific system/ software, they can take precautions like additional backup facility during the process.
References
Braglia, M. and Frosolini, M., 2014. An integrated approach to implement project management information systems within the extended enterprise. International Journal of Project Management, 32(1), pp.18-29.
Silvius, A.J. and Schipper, R.P., 2014. Sustainability in project management: A literature review and impact analysis. Social Business, 4(1), pp.63-96.
Too, E.G. and Weaver, P., 2014. The management of project management: A conceptual framework for project governance. International Journal of Project Management, 32(8), pp.1382-1394.
vom Brocke, J. and Lippe, S., 2015. Managing collaborative research projects: A synthesis of project management literature and directives for future research. International Journal of Project Management, 33(5), pp.1022-1039.
Hu, X., Cui, N., Demeulemeester, E. and Bie, L., 2016. Incorporation of activity sensitivity measures into buffer management to manage project schedule risk. European Journal of Operational Research, 249(2), pp.717-727. Available at: https://www.sciencedirect.com/science/article/abs/pii/S0377221715008243 [online] [Accessed on: 08/03/2018]
Rakshit, S.K., International Business Machines Corp, 2014. Communication management method and system. U.S. Patent 8,775,530. [online] Available at: https://patentimages.storage.googleapis.com/b7/07/a9/d582a0e41fb597/US8775530.pdf [Accessed on: 08/03/2018]
Too, E.G. and Weaver, P., 2014. The management of project management: A conceptual framework for project governance. International Journal of Project Management, 32(8), pp.1382-1394. [online] Available at: https://fenix.tecnico.ulisboa.pt/downloadFile/845043405444316/20%20The%20management%20of%20project%20management-%20A%20conceptual%20framework%20for%20project%20governance.pdf [Accessed on: 08/03/2018]
Turner, R., 2016. Gower handbook of project management. Fouth Edition, Routledge. Abingdon
Van der Weerdt, C., Carmichael, R. and Palm, B., 2017. ICT for Community Energy. Renewable Energy and Sustainable Development, 3(1), pp.71-73. [online] Available at: http://fikra.aast.edu/ojs/index.php/RESD/article/viewFile/03.1.071/113 [Accessed on: 08/03/2018]
Weber, R.H. and Staiger, D.N., 2014. Cloud computing: a cluster of complex liability issues. European Journal of Current Legal Issues, 20(1). [online] Available at: http://webjcli.org/article/view/303/418 [Accessed on: 08/03/2018]
Appendices
Appendices 1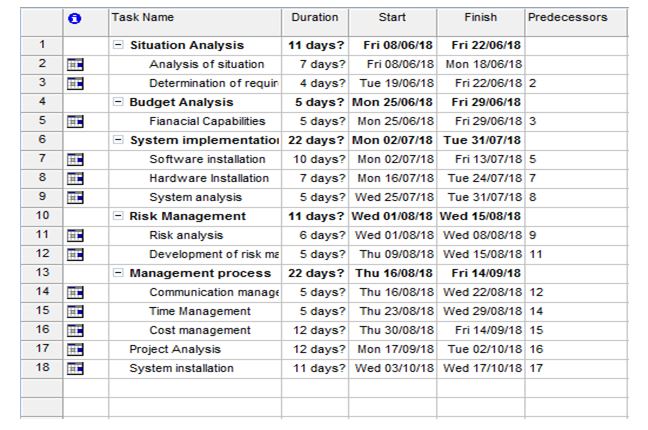 (Source: Created by Author)
Appendices 2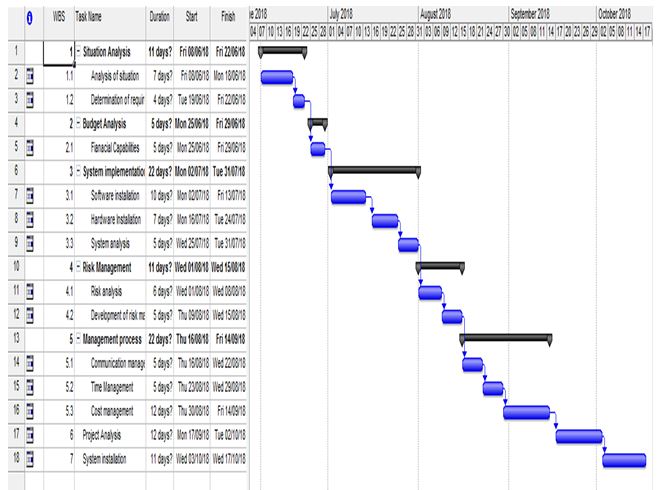 (Source: Created by Author)