Business Ethics Assignment: Corporate Incident of Underpayment of Staff in Woolworths
Question
Task: Prepare a well-researched and detailed report on business ethics assignment critically discussing the corporate incident of Woolworths underpayment of staff in Australia in 2019.
Answer
Introduction
"Woolworths", is an Australian supermarket as well as grocery chain business, which has been founded in year 1924 and operates with approximately 225,000 employees in global context as per year 2020. According to Theguardian.com, (2019), Woolworths has been responsible and believed to be underpaying thousands of their workers by up to 300 million dollars as of the year 2019. Present report will analyse the corporate incident while bring out potential ethical and legal issues regarding the matter. It will also discuss policies and stakeholders affected in the incident while bringing out potential consumer as well as regulatory reaction.
Brief Summary of Corporate Incident
In 2019, at the end of the third quarter, Woolworths stated that it had further discovered regarding 5700 salaried staff across its supermarket-chain not been paid full as potentially set out in "General Retail Industry Award (GRIA)" (Theguardian.com, 2019).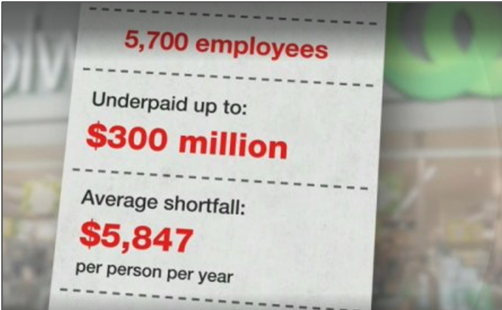 Figure 1: Corporate Incident
(Source: Sbs.com.au, 2021)
The majority of underpaid workers further have been potential department managers in their retail stores. Woolworths further discovered that employment hours that is worked by the employees were not properly factored into individual "salary setting", for few store-team members.
Stakeholders
Stakeholder is a party, who comprises an interest in an organisation can either influence or might be impacted by the business. The primary stakeholders of an organisation are its investors, employees, suppliers as well as customers. An organisational stakeholder can be internal (employees) or external (investor, consumers, and suppliers). In the above mentioned corporate incident, internal stakeholders, that is nearly 6000 employees has been underpaid and negatively affected by the scenario (Ferrellet al. 2019).
Ethical and legal issues
Ethical issues
It is important to note that Woolworths have failed to enhance "business ethics", through a lack of stakeholder accountability and declining corporate governance in the organisation(Abc.net.au, 2019). It lacked "human resource management" along with declining "value-based corporate culture", which resulted in massive underpayment aspects of up to $300 million to approximately 6000 workers across their stores (Abc.net.au, 2019).
Legal Issues
"The fair work Ombudsman (FWO)", did not accept Woolworths apology and conducted a potential investigation regarding "breaching of workplace laws". The FWO, "Sandra Parker", stated in a statement that Woolworths potentially failed towards ensuring that proper annual salaries have been sufficient in contrast with actual working hours of employees (Fairwork.gov.au, 2021). Therefore, the incident caused legal issues and called for a fair and in-depth FWO investigation.
Culture
Discussion of culture in organisations
Culture in organisation comprises of a potential group associated with internal values as well as behaviour within potential organisational standards (Sroka and Szántó, 2018). It further engages different experiences, thinking processes, beliefs and future expectations along with emotional form of responses involved within potential organisational standards (Groysberget al. 2018).
Discuss culture in the organisation and the role of culture in the incident
The organisational culture in Woolworths comprised of a poor form of governance culture and comprised potential carelessness associated with potential form of employee entitlements (Bowie, 2020). Lack of proper focus on internal values lead to enormous form of underpayment, in payroll records in Australian standards Stated Policies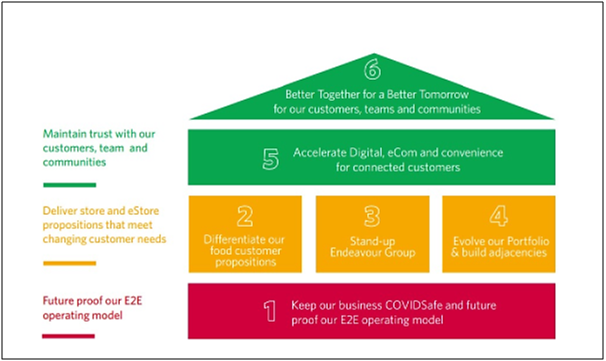 Figure 2: Woolworth's business policy
(Source: Woolworthsgroup.com.au, 2021)
The "Woolworth's business policies", especially their strategic priorities tend towards concentrating on primary value-drivers from the organisation. According to Woolworthsgroup.com.au, (2021), their organisational policy tends towards maintaining potential trust within their internal and external stakeholders while focusing on team communities. However, their corporate incident of 2019, discussed in above section regarding underpayment of employees did not match with their policies and resulted in legal and ethical breach of policies.
Persons responsible
The CEO of Woolworths, "Brad Banducci", apologised after the incident and stated that interim form of back-payments covering potential analysed data will further include proper interests. He also stated that their highest priority will be fixing the financial and payments issues while assure best possible prevention of them from happening again within organisational standards.
Company's reputation
Woolworth's reputation was moderately hampered due to reporting of the underpaying corporate incident. However, there has been no significant decline in share price due to its massive brand presence in the Australian market. Furthermore, online sales also jumped 43.2% higher in the same quarter of the year (Woolworthsgroup.com.au, 2021). Consumers criticised Woolworths for their negligence that caused underpayment to their workers on various online and off-line platforms. However, due to immense brand presence in Australian market and efficient form of consumer segmentation and targeting attributes, they managed to enhance their revenue growth by 5.34% in their organisational standards (Woolworthsgroup.com.au, 2021).
Regulatory and Consumer reaction
Media and Woolworth's reports regarding the corporate incident have notified the consumers widely and it hampered the "brand recognition", of the organisation. However, there has been no significant form of decline in sales due to the incident. However, Woolworth faced investments in terms of re-deploying affected workers and assuring them remediation. According to Afr.com, (2021), Woolworths faced an additional cost of $200 million along with $300 million 'before tax', and further forecasted to $315 million for remediation to their affected workers.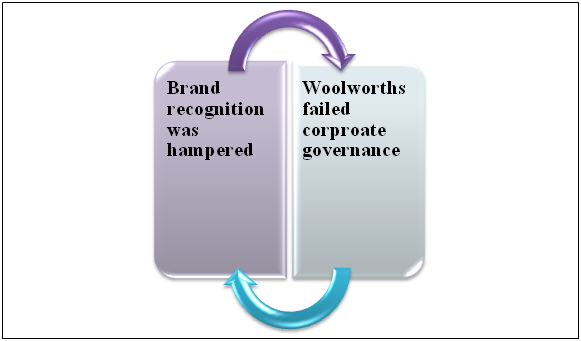 Figure 3: Consumer Reaction
(Source: Self-created)
Additionally, the regulator, which is the "Fair Work Ombudsman", "Sandra Parker", stated that they Woolworths as an organisation failed towards ensuring that annual salaries have been sufficient for their workers when compared to the number of hours worked in the organisational setting. FWO also stated that investigation is continued to see if all the under-payments has been repaid back to the affected workers. According to "Gerard Dwyer", who happens to be "National secretary of Shop, Distributive and Allied Employees Association", stated that an 'underpayment epidemic', had initiated after unions lost their potential rights in terms of conducting checks associated with organisational payrolls(Hepworth and Newman, 2019).
Conclusion
It can be concluded from the above discussion that Woolworths has not been effective in enhancing business ethics and corporate governance within Australian organisational standards. Additionally the corporate incident related to Woolworth's underpayment attributes in 2019 has been discussed with reference to proper stakeholder impact, ethical and legal issues and corporate culture. Furthermore, regulatory and consumer reaction have been discussed to provide a suitable discussion of the relevant context in terms of business ethics within Australian organisational context.
Reference List
Abc.net.au, 2019, Woolworths Underpays Staff, Viewed on 14/09/2021 from https://www.abc.net.au/news/2019-10-30/woolworths-underpays-5700-staff-up-to-300-million-dollars/11652656 Bowie, N.E., 2020. Business Ethics.In New Directions in Ethics (pp. 158-172).Routledge.
Ferrell, O.C., Harrison, D.E., Ferrell, L. and Hair, J.F., 2019. Business ethics, corporate social responsibility, and brand attitudes: An exploratory study. Journal of Business Research, 95, pp.491-501.
Groysberg, B., Lee, J., Price, J. and Cheng, J., 2018. The leader's guide to corporate culture. Harvard business review, 96(1), pp.44-52.
Hepworth, K. and Newman, F., 2019. Trade Unions v. Social Audits: Addressing labour exploitation in Woolworths domestic food supply chain. Business ethics assignmentbusiness ethics assignmentHuman Rights Defender, 28(1), pp.14-18.
Smh.com.au, 2021, Woolworths underpayments, Viewed on 14/09/2021 from https://www. smh.com.au /business/companies/woolworths-underpayments-blow-out-to-390-million-flags-redundancies-20200623-p55582.html Sroka, W. and Szántó, R., 2018. Corporate social responsibility and business ethics in controversial sectors: Analysis of research results. Journal of Entrepreneurship, Management and Innovation, 14(3), pp.111-126.
Theguardian.com, 2019, Woolworths underpaid thousands of staff by up to 300m, Viewed on 14/09/2021 from https://www.theguardian.com/business/2019/oct/30/woolworths-underpaid-thousands-of-staff-by-up-to-300m
Woolworthsgroup.com.au, 2021, About us, Viewed on 14/09/2021 from https://www.woolworthsgroup.com.au/page/about-us/our-approach/strategy-and-objectives
Afr.com, 2021, Woolworths profits to fall, Viewed on 14/09/2021 from https://www.afr.com/companies/retail/woolworths-profits-to-fall-despite-record-sales-growth-20200623-p5557x
Fairwork.gov.au, 2021, Workplace Problems, Viewed on 14/09/2021 fromhttp://www.fairwork.gov.au/workplace-problems
Sbs.com.au, 2021, Supermarket giant Woolworths underpaid workers by up to 300 million dollars, Viewed on 14/09/2021 fromhttps://www.sbs.com.au/news/supermarket-giant-woolworths-underpaid-workers-by-up-to-300-million/ff36605a-d733-488b-aa2c-5e0cee12d02f