Entrepreneurship Assignment: Case Analysis Of Shamoa – Entrepreneurship In Omani Economy
Question
Task:
Business Case:
The Shamoa
Since 2013 we start our Journey 'Success journey begins with a plan' when we look back now and see where our life's journey has led us, it appears to be like a long walk, starting in a small village. For any business, there prior lines first of all it's the behavior of life, a fundamental decision, since 2013 we start our hospitality line and potential decisions is to do feasibility study, a feasibility study is a strong indicator of the project while the profit and loss, also choose the administration according to disciplines and test the efficiency and capacity in the important disciplines (Marketing - Financial and human resource management).Deciding to prepare psychological and moral orientation of the trade 'even if part of the function. Ensure that enough capital by 200% at least It is not 100% facing many risks may occur. Also, conviction that trade behavior and skill need to consult the expertise and experienced in the same field. Start racing points that have been mentioned earlier the veteran dealer when you start a new activity, but day to day we not suffice on our hospitality only in addition to this December 2015 we start a new line 'flowers'.
Business idea
We grew up in a small family who loves to travel and learn other cultures. The shop inspired by the positive energy inside me and who around me and our life style. Difference design on it , Europe purely. The reason that start flowers line is that because the hospitality line is seasonal and flower line is broader and more comprehensive and the mean reason is complementary to some. Location plan was overlooking in man road and was inspired from the streets of London but its polarize in a residential neighborhood, And the turnout of the people of the region. Here falls between the pros and cons of Commerce.
Target segment
Target group in different project among adolescents and adults did not devote a class, but provided all requirements, the shop target everyone reunion and meet their needs with full of love and credibility in a very different character.We welcome children to the elderly. Also value popestion after the feasibility study we notes that, the lack of people in flowers culture it's too poor, redundancy in the kinds of roses, over high price, sufficiency with flowers without other subsidized product, distinguish them from third parties, their shoulders a certain client , from this point of view, we decided that must support other things.Source roses must be different from everyone.Type of roses must be different.The sense of educating the buyer flowers, how to care & how long its stay, the meaning of the flower itself,Provision of roses, Charity's. Delivery door to door and accuracy, speed & free of charge. This is what distinguishes our product.
Branding
The Shamoa , velvet leather ,antelope-like animal native to Arabism mountains of Europe and Asia Minor, a ruminant hollow centuries.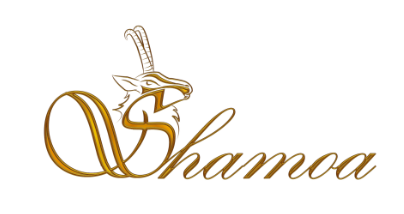 Marketing mix
• Product , flower , mags, boxes , woods items, Ceramics, note books, planners ect
• Price, accessible to everyone start 500 bisa to ect
• Prepare a budget shop was 5,000 R.O
• Rent shop 200 RO
• Monthly expenses , Manpower ,Electricity, 300R.O without items
• Place : near Alhail balqees pharmacy & opposite nail lounge
Way Product Launch
• Distribution of flowers for free
• Choose a category of people for marketing
• Weekly Gifts
• social media
• door to door marketing
• people talk
• Post concerts volunteer
• Search for long-term contracts
• Charity's
Task: Understanding the structure and process of Entrepreneurship is essential to attain a complete grasp of the phenomenon. The entrepreneurship assignment is designed to allow the students to explore the structural aspects of Entrepreneurship mostly in practice and theoretically to some extent. In this assignment student need to choose an Omani Entrepreneur and do their profiling.
Answer
Introduction
Purpose
Entrepreneurship is considered as the method by which individuals or a bunch of entrepreneurs utilize a trading chance. The main purpose of this report is to analyze entrepreneurship and its new venture creation in Oman.
Structure
For this report, the Omani flower company The Shamoa has been chosen to demonstrate their company background and entrepreneurship in the Omani economy. Apart from this, the required entrepreneurship skill, their socio-economic contribution and evaluation of the Omani support system have been discussed in this report.
Background to the chosen entrepreneur
Amna Ali Mohammed Allamki is the entrepreneur of The Shamoa who studied civil engineering and started her business since 2013 in flower sector in Oman. From 2013, The Shamoa started their journey by doing a proper plan. For any business, their beginning line is the attitude of life, a foundational decision. They began their entrepreneur and hospitality line and possible decisions with the help of practicability learnings. Feasibility learning is considered a powerful measure of the project in the case of profit and loss. The Shamoa has selected a proper administration as per the view of disciplines and trails the efficiency and capability in the significant disciplines like marketing, economics and HRM.
Challenges of Amna Ali Mohammed Allamki
For this particular report, Amna Ali Mohammed Allamki has been chosen to analyze their lack of skills and challenges. She completed her studies in civil engineering in the university of technology and applied science.
Absence of flower culture:
Pozo et al. (2018) stated that humankind does not imagine their surroundings with the absence of flowers. With the absence of flower culture, The Shamoa sometimes faced some problems to trade their flowers in front of their customers. The importance of flower culture can be amidst the inducement of people to culture flowers. A wealthy flower culture is increased pleasant encouragement of the human brain, which is associated with constructive social occurrences.
Above high cost
The flowers cost high prices due to various causes like their delicacy, high preservation, biodegradable, dissimilar to expansion. Some flowers appear in The Shamoa from some imported markets globally as they create their pathway from field to company. Due to this, the cost of the flowers is automatically high (Bbc.com, 2021). Thus, this is being a challenge for The Shamoa to manage their cost of flowers.
Lack of other subsidized product
The business in the flower industry of flowers in Oman is constantly changing. Therefore, The Shamoa is faced with challenges for lack of other subsidized products. As Garina et al. (2018) evaluated, many organizations are practised in research and generalization of decoration for their industrial product development. Lack of subsidized products, The Samoa have lost their customers in maximum numbers.
Repetition of every kind of roses
The Shamoa constantly repeat the same kinds of flowers like Damask roses in their every consumer's purchases. Thus, their customers would board very easily, and it could be a high chance to divert other competitors' companies. Most of the time, the consumers require several other kinds of flowers, but The Shamoa could not bear any other kinds of flowers or charged high to import.
Competition of the market
The Shamoa has faced several competitions in the market like The Flower Shop Oman, Wadi Adai Garden Centre Flower Shop, BLOSSOMS Al Mouj. Competing with them, The Shamoa has not that any proper diversified strategy to beat them thus they have automatically face loss in their profit generation.
Background of The Shamoa
From 2013, The Shamoa began its journey as an entrepreneur business. Like any other small business, The Shamoa has set its prior lines at the beginning of its business to manage its behaviour of life and foundational learnings. From 2013, they have begun their hospitality line, and possible decisions considered the practicability learnings. Practicability learning is considered a powerful measure of the project in a time of profit and loss, after determining the business's ready psychological and moral adaptation even if a portion of the workings. The Shamoa is to ensure their sufficient resources by 200% minimum, and it is not 100% accepting that several risks may happen. Expanding their business, The Shamoa has set a proper business behaviour and skill required to ask for knowledge and have experience in the exact field. At the beginning of the business, they have been introduced as the authoritative dealer when they begin a new business, but regularly are not enough on their hospitality concerning to this December 2015 they begin a new business line which is flowers. The Shamoa have grown their business by inspiring positive energy and doing dissimilar decorations, basically following Europe. The actual reason for choosing this flower business line is due to its seasonal hospitality line, and this specific flower line is wider and more complete, and the prime reason is complementary to some. The location plan of the Shamoa was missing in the main road and was stimulated from London's street, but it is renowned as a residential neighbourhood and the attendance of the people of the region. They have set their target group in a dissimilar project among teenagers and adults and did not allocate a class, but they are trying to offer all kinds of needs. The Shamoa target each reunion and encounter their requirements with overflowing of love and dependability in a very dissimilar character. They follow a particular way of branding like their brand name is written in velvet leather, an antelope-like animal indigenous to Arabism mountains of Europe and Asia Minor, and hollow cognitive centuries. They have particularly followed their marketing mix's strategy. As opined by Kalogiannidisan and Mavratzas (2020), the marketing mix's strategy impacts effective product development issues in the companies. For instance, they sell their products: flowers, mags, boxes, wood things, ceramics, notebooks, and planners. They have set their price of the products accessible for all which is begun from 500 bisa to ect. The Shamoa has prepared a budget shop which was 5000 R.O., and their rent shop was 200 RO. They launch their products by distributing flowers for free, selecting a classification of persons for marketing, weekly gifts, and social media.
Required skills for Amna Ali Mohammed Allamki
By analyzing PEC self-rating, it has been analyzed that Amna Ali Mohammed Allamki's opportunity seeking, persistence, commitment to work contract, demand for quality and efficiency are between 15 to 20 which is moderate. On the other hand, her risk-taking ability is not that much good because it is between 10 to 15 but she is quite good in goal setting which score is between 15 to 20. Her information seeking, systematic planning and monitoring, persuasion and networking are scored in 10 to 15. But she has some self-confidence which is scored in 15 to 20.
Skills
Creativity:
For being an entrepreneur, The Shamoa needs to include some creativity in their business. Because if an organization always does the exact thing, they will probably not appreciate new and excellent consequences. As contradicted by Hsia, Lin and Hwang (2021), for applying problem-solving skills, the company's employees can apply the skill of creativity. The Shamoa can trade other types of roses like dog-rose, beach rose, white rose of york, Rosa glauca, corymb rose. Grabbing the credibility strategy, The Shamoa can adopt this particular strategy by making several different flower bikes for different functions and purposes.
Courage and risk-taking:
The Shamoa contains the courage to play on their excellent concepts and plans when tackling the creative power. For expanding the business, The Shamoa requires more thorough research on their concepts, and they also require that daring to grab an undisclosed pace. Getting a full triumph path in trade, The Shamoa is infrequently an undeviating and narrow method. Oyakawa, McKenna and Han (2020) opined that many other entrepreneurs need to grab several paces to evolve the exact merge of skills, traits and understanding to triumph with their attempts.
Justification of being an entrepreneur
At the beginning of their business, The Shamoa followed a complete and clear path of their business. They have started their business from being a very minimal size, and they appeared in their company by walking a very long way. The Shamoa has many consultants many experts who have several business skills and behavioural experiences on this same business line. The Shamoa are built up in a minimal family passionate about travel and education from other cultures. Several positive energies stimulate their shop, and they follow several other cultures' designs purely from Europe. Expanding their business, they have faced several problems like minimal persons who have minimal flower culture in their life, several other variations of roses, increased price of roses, acceptability with flowers with the lack of other sponsored products. They also have that creativity in their branding name, followed by some Arabic and European styles.
Socio-Economic contribution from The Shamoa
Entrepreneurship acts a huge role in operating a country's financial growth and societal evolution. It stimulates persons to adopt the ways of credibility, risk management, problem-solving and hit the borderline of advancement. Entrepreneurship is taking the initiative to change the pathway of the work of Oman people and live for excellence. And significantly, they make more work enforcements, employment and coincidence for a country. They drag the method of financial evolvement via successful usage of resources, employment and economy. Their character is important in all kinds of finances like unevolved, evolving and evolving.
Formation employment:
Being an entrepreneur, The Shamoa are by environment creates jobs as opposed to job seekers. When an individual embellishes an entrepreneur, there is automatically several job seekers in Oman's economy. Additionally, to do that, an individual gives employment or multiple other job seekers. The creation of jobs by new and surviving businesses is considered the basic target of financial evolution. As opined by Kolot (2020), with the help, digital transformation and a new business model are determinants of the formation of the economy of nontypical employment. The creation of jobs by new and surviving businesses is considered one of the general targets of financial evolution.
Stimulated excellent quality of living:
The Shamoa is considered as the prime in increasing the quality of living. Entrepreneurs give significance for residing via employment and provide a person's requirements and desires. The Shamoa evolve together and embrace innovations that guide developments in the standard of life. As contradicted by Garau and Pavan(2018), the increased employment level helps improve urban life. The resonance in the high technology electronics, personal shopping occurrences, luxury cars and many other items have created their life smoother in Oman. These are all referred to as an acceleration in their quality of living provided by entrepreneurs like The Shamoa.
Initiate chain of support and wealth sharing:
Entrepreneurs like The Shamoa imbue their assets and grab funds from investors, bankers, and the public, setting up the business organisation. It deploys the public wealth and permits persons to profit from the triumph of entrepreneurs and expanding businesses. This type of collaborative capital consequences in wealth making and distribution.
Evaluation of two support systems of Oman
Ventures The Shamoa support
The Shamoa is starting its business from a very small place and making it big by following a proper, economical and H.R. administration plan. Since 2015 they have properly begun their business in Oman. They serve their consumers' various types of flowers, especially roses. Being an entrepreneur business, The Shamoa has helped in employment and helped grow Oman's economy.
Provide money
Like any other region in the Gulf, Oman has concentrated on diversifying its economy, building up the private sector and embracing policies to authorize the community population. It is being very much minimally gullible on emirates employees beyond whole levels and industries.Kriwoluzky and Kim (2020) stated that Omanis have one pathway to embellish self-authorization and begin their businesses. In the gulf, a majority of persons work in the public sectors or public-sector owned organizations. Although, in Oman, it is very steadily changing. In 2013, there were only 323 Omanis who had written down their businesses, and the number increased to 4300 in 2015.
Other support facilities
The Shamoa has followed every legal formality of Oman. As opined by Finocchiaro (2021), through the legal formalities, The Shamoa has decided their business trading name, suggested documents of incorporation, the opening of the capital account, register with assembly room of commerce, assembly with the business, register for a visa, workers' registration and transformation of the bank account.
Conclusion
Entrepreneurship is considered as the act of beginning and proceeding with their own business. Apart from this, it tend to be creative and desire to work for themselves in progress. Entrepreneurship is considered as a person who is proceeding with their own business. The Shamoa has provided their business by following a proper marketing, financial, and HRM plan. Proceeding their business, The Shamoa has faced several problems like lack of flower culture in human beings, lack of subsidized products, high cost and repetition of each kind of roses. For entrepreneurship. The Shamoa has required some skills like creativity, risk management and courage and problem-solving skills. It is recommended to The Shamoa that they can train their employees and employers to make them understand the importance of their value to the business.
Reference
Bbc.com, 2021. Why are flowers so expensive. Available at: https://www.bbc.com/worklife/article/20190507-why-are-flowers-so-expensive [Accessed on 1st November]
Finocchiaro, M. A. (2021). Legal Formalities and Improprieties: Mayer on the Inquisition Trying Galileo. In Science, Method, and Argument in Galileo (pp. 307-318). Springer, Cham. Retrieved from: https://link.springer.com/chapter/10.1007/978-3-030-77147-8_15
Garau, C., & Pavan, V. M. (2018). Evaluating urban quality: Indicators and assessment tools for smart sustainable cities. Sustainability, 10(3), 575. Retrieved from: https://www.mdpi.com/2071-1050/10/3/575/pdf
Garina, E. P., Kuznetsov, V. P., Romanovskaya, E. V., Andryashina, N. S., & Efremova, A. D. (2018). RESEARCH AND GENERALIZATION OF DESIGN PRACTICE OF INDUSTRIAL PRODUCT DEVELOPMENT (BY THE EXAMPLE OF DOMESTIC AUTOMOTIVE INDUSTRY). Quality-access to success, 19. Retrieved from: http://search.ebscohost.com/login.aspxdirect=true&profile=ehost&scope=site&authtype=crawler&jrnl= 15822559&AN=130940147&h=lvZBliE9Fn9RMRS9BOLr1xZhPEojKo%2FSq3PStBuZgxHHLflVUbgsY 5ow6lbyMaV2Ea24phNJiAZ%2F43u7Fl4vHg%3D%3D&crl=c
Hsia, L. H., Lin, Y. N., & Hwang, G. J. (2021). A creative problem solving based flipped learning strategy for promoting students' performing creativity, skills and tendencies of creative thinking and collaboration. British Journal of Educational Technology. Retrieved from: https://bera-journals.onlinelibrary.wiley.com/doi/abs/10.1111/bjet.13073 Kalogiannidis, S., & Mavratzas, S. (2020). Impact of marketing mix strategies effective product development issues in MNCs/Retail. Entrepreneurship assignmentInternational Journal of Business Marketing and Management (IJBMM), 5(12), 118-125. Retrieved from: https://www.academia.edu/download/65488738/9_Impact_of_marketing_mix_strategies_ effective_product_development_issues_in_MNCs_Retail_8340436187.pdf
Kolot , H.. (2020). Digital transformation and new business models as determinants of formation of the economy of nontypical employment. Social and labour relations: theory and practice, 10(1), 33-54. Retrieved from: https://www.businessperspectives.org/images/pdf/applications/publishing/templates/article/assets/ 13981/SLRTP_2020_01_Kolot.pdf
Kriwoluzky, A., & Kim, C. H. (2020). Public or Private The Future of Money. A.A. VV.(a cura di), The Future of Money, European Parliament's Committee on Economic and Monetary Affairs, https://www. europarl. Europa. eu/RegData/etudes/STUD/2019/642364/IPOL_STU (2019) 642364_ EN. pdf, ultimo accesso, 20. Retrieved from: https://cointhinktank.com/upload/Public%20or%20Private%20--%20The%20Future%20of%20Money.pdf
Oyakawa, M., McKenna, E., & Han, H. (2020). Habits of courage: Reconceptualizing risk in social movement organizing. Journal of community psychology. Retrieved from: https://onlinelibrary.wiley.com/doi/abs/10.1002/jcop.22355 Pozo, M. I., Bartlewicz, J., Van Oystaeyen, A., Benavente, A., Van Kemenade, G., Wäckers, F., & Jacquemyn, H. (2018). Surviving in the absence of flowers: do nectar yeasts rely on overwintering bumblebee queens to complete their annual life cycle. FEMS microbiology ecology, 94(12), fiy196. Retrieved from: https://academic.oup.com/femsec/article/94/12/fiy196/5114563
Appendix
Appendix 1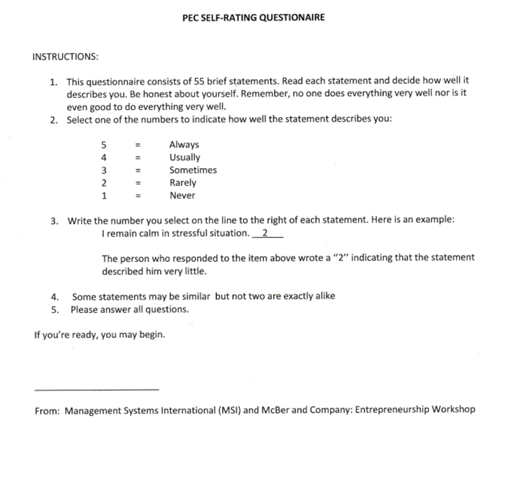 Appendix 2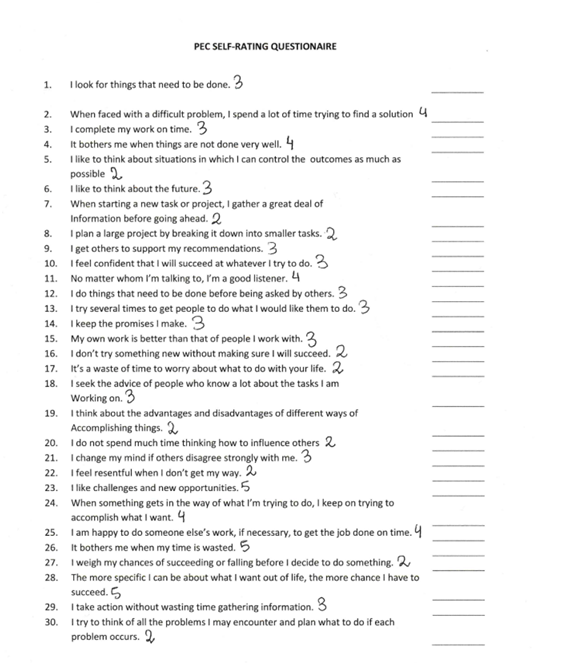 Appendix 3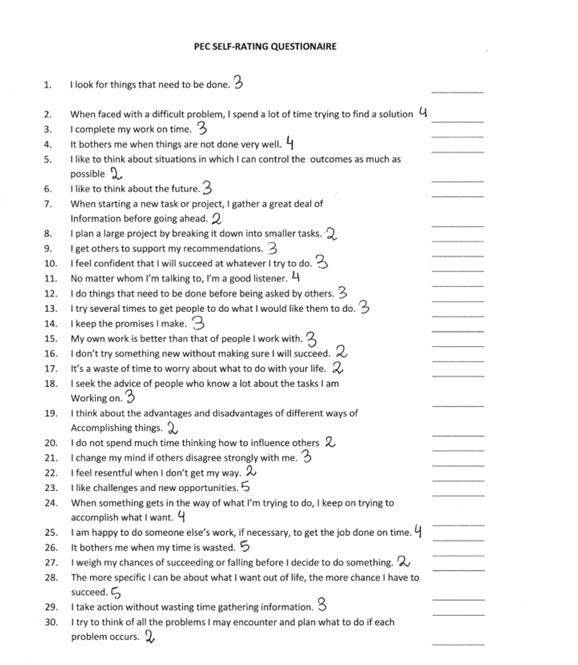 Appendix 4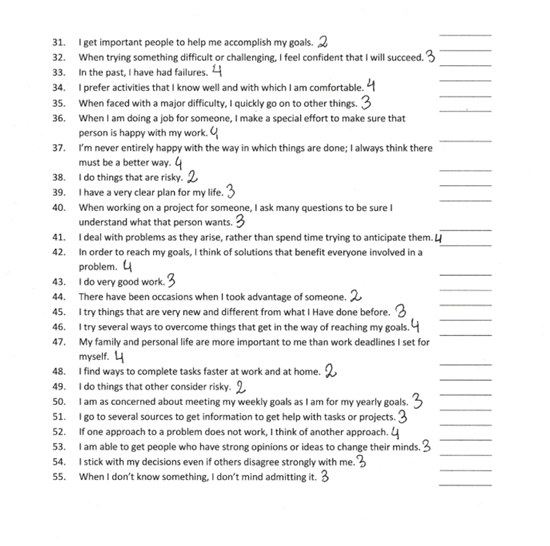 Appendix 5
Appendix 6