Risk Management Assignment: Ergonomic Hazards In Packing Line
Question
Task:
Risk Management Assignment Brief:
You are the Safety and Risk Manager for a large distribution warehouse.
The company has recently won two major contracts in succession, and with increased production, has been required to employ more staff and change the packaging of goods coming into the warehouse.
Staff on the two new packing lines stand and work at fixed height benches and are cutting open boxes, removing and packing handheld products into new boxes. The boxes are then are placed onto the conveyor belt line and two employees take the boxes from the line and stack them onto two pallets on the ground at the end of the line. The job of pallet stacking is rotated among those working on the line. Once the pallets have been stacked to a height of around 1.5m a fork lift truck removes them and brings new pallets to be filled.
Note: You are free to make further assumptions about the design of the packing line and process to allow discussion of hazards, risks and controls. If applicable, such assumptions should be made known to the reader.
The assignment should consider the following two parts:
Part A
In preparation for the ergonomic assessment of the new packing line, detail what ergonomic assessments you would carry out, noting:
The specific tasks you would focus on and why
The suggested ergonomic improvements
Note: you are not expected to undertake a full ergonomic assessment.
Part B
Later, you return from annual leave and you discover the Production and Facilities Managers have ordered, purchased and installed mechanical lifting aids for the end of each line.
Both Managers are unhappy as production seems to have slowed down rather than increased, and the lifting aids are not always being used. They report to you that a member of staff "pressed the wrong button and dropped a number of boxes". Fortunately, the boxes just missed a member of staff's foot. You are asked to speak with staff to "fix the problem and get them to use the lifting aides properly".
During initial discussions, a number of staff say they feel the lifting aide takes longer than manual handling and also is too complicated to use.
Outline:
The ergonomic approach that would have improved the purchase, installation and ultimate use of the mechanical lifting aid
Any potential breaches of health and safety law that could arise from the way the machinery has been brought into use
This assignment should be written as a report to the Chief Executive of the company and you can make any reasonable assumptions about the company to help you complete the report in this style.
The format is a report relating to the given scenario and should not simply be a 'common sense' discussion of the literature on the topic. It is expected that information from Module 6 along with sources out-with the course materials will be used to support your assignment. You should also support your proposals with evidence from a wide range of sources which might include legislation, guidance, and academic journals. The report must be written in relation to Ergonomic Factors in Work Activities
Answer
Executive Summary
As the Safety and Risk Manager for the large distribution warehouse, this risk management assignment has been written for the attention of the Chief Executive of the company to highlight ergonomic issues related to the implementation of new mechanical aid.Being appointed as the newly Safety Manager for the large distribution warehouse, with major contracts in place along with rise in production needing greater number of staffs as well as coming to the warehouse.
Being appointed as the newly Safety Manager for the large distribution warehouse, with major contracts in place along with rise in production needing greater number of staffs as well as coming to the warehouse.
Introduction: In the current given situation there has been noticed rise in production along with packaging of goods that come to the warehouse. The staffs are exposed to varied types of risks owing to increased workload and work procedures. Hence the current analysis is aimed at identifying the ergonomic hazards as per the given case while also suggesting ergonomic approaches and processes that could be adopted while purchasing, installing, and using mechanical aids.
Main Body: In Part A, the use of inappropriate hand tools and the application of awkward posture would result in several health hazards, which has been identified. Due to the stress of the jobs and fork lifting, there can be considerable amounts of hazards which can arise leading to accidents.Hence post such identification there has been suggested ergonomic enhancements. Using of non-appropriate hand tools as well as awkward posture along with manual handling of works can lead to significant hazards which has been identified in the given scenario.
Part B, included analysis of ergonomic evaluation in several phases while purchasing, installing, and using mechanical aids, due to slowing down of production processes. Such identification involved evaluation of lack of Health and safety practices in the scenario by identification of breaches and non-compliance to health as well as safety laws. Evaluation of the processes revealed that use of inappropriate tools and practicing awkward postures while working on the packing lines might lead to ergonomic risks. For suggesting improvement, the usage of five- six stages of ergonomic processes to assists the Production Facility Managers in controlling ergonomic hazards in installed mechanical aids while it will also be helpful in futuristic decisions of purchasing, installing and using equipment. A variety of breaches were detected like Health and Safety and PUWER due to which organization can be penalised by law.
Health as well as safety breaches has been identified in the workplace concerning the work equipment regulation 1992, Health and Safety at Work Act 1974, Manual handling operation regulations 1998, Lifting operation and lifting equipment regulation 1998, absence of risk assessment, assessment of work for potential hazards, lack of proper training and supervision for conducting work are certain key breaches identified in the workplace.
Conclusion and Recommendations: The ergonomic hazards must be identified and monitored on regular basis, using participatory approaches and ergonomic procedures will reduce the risks. Recommendation has been provided to the Chief Executive, Warehouse manager and Facility Manager for ensuring appropriate purchasing, installation and using of tools as well as equipment. Furthermore, ergonomic assessment tools for assessment need to be adopted for appropriate risk management such as NIOS Equations, Manual Handling Assessment Chart (MAC), Rapid entire body assessment (REBA) and Assessment of repetitive tasks for upper limbs (ART).
Limitation: There was a lack of real-time experience conducting and evaluating ergonomic hazards. Another limitation includes inclusion of assumptions that might distract attention from real time problems.
Potential health and safety breaches have been observed in the workplace such as Provision and use of work equipment regulation 1992, Manual handling operation regulations 1998, Health and Safety at work act 1974, Management of health and safety at work regulation 1999, Lifting operation and lifting equipment regulation 1998, Work inspections, Unavailability of Risk Assessment, training and supervision are some of the key breaches at the workplace.
Recommendations have been made to the company Chief Executive, Facility Manager and Warehouse in charge, to ensureparticipatory approach in purchasing, installing and usage of tools & equipment, workers involvement in the process of new design or equipment introduced, provision of adjustable benches, job rotation, reporting of near miss incidents and familiarization training for all the employees involved in using mechanical aids/equipment for safe work practices. Ergonomics assessment tools such as Manual Handling Assessment Chart (MAC), NIOSH Equations, Assessment of repetitive tasks for upper limbs (ART), Rapid entire body assessment (REBA) shall be used while conducting the risk assessment. Competent supervision shall be provided as well.
Introduction
Understanding ergonomics risk factors is essential to workplace for understanding the health and safety breaches. In the current analysis the essential issue of ergonomic risks is evaluated in two separate scenarios in Parts A and B, along with recommendations for overcoming them. This is an analytical report aim at preparing ergonomic assessments on the packing lines. Three hazards from the packing lines have been identified which include the use of incorrect usage of hand tools, improper manual handling and stationed posture. In addition to this, issues pertained to using mechanical aids along with law breaches will also be discussed. Ergonomics risks in the workplace scenarios result in injuries on the body due to repetition, awkward postures, forceful motion, positions that are stationery, work stress, and other factors. It is important for accessing the risks prevalent in workstations by monitoring the workforces and planned operational strategies. This can be done by developing periodic plans and reviewing the same for identifying the risks and gaps.
Aim
The aims and objectives of the report are to identify ergonomic hazards in the packing line work activities along with recommendations for addressing the identified issues.
Objectives
The scope of this study includes;
Understanding the processes, tasks as well as procedures according to which employees in the manufacturing and warehousing facilities.
Detail out ergonomic risks which might pose injuries to employees for undertaking work procedures at the workplace and in prevention of the same.
Assessing types of ergonomic approaches for identification of mechanical aids
Analysis of potential health as well as safety breaches arising from the usage of new machineries and adoption of new processes will need to be undertaken
Approach of the study
This study has been conducted on the manufacturing and warehouse for understanding the potential ergonomic risk factors. The ergonomics risk factors that can lead to potential hazards and lead to health and safety issues amongst employees has been evaluated. By undertaking ergonomic approach and standards, will enable enhancing the purchase, installing equipment with mechanical aids at the workplace with appropriate approaches for preventing health and safety related issues.
A study conducted on a large distribution warehouse is essential to identify ergonomic risk factors which could result in musculoskeletal disorders. This study is necessary to identify ergonomic risk factors which possess the potential to lead to musculoskeletal disorders in the associated employees. In part A, hazard was idented based on the task carried out at the warehouse and risk was evaluated as well. Suggestions were provided for improving the ergonomics standards at the workplace by introducing the ergonomic assessment tools.In part B, ergonomic approach was suggested to use for improving the purchase, installation and use of equipments / mechanical aids at the workplace by Participatory approach, workers involvement, communication, and consultation, etc. Potential health and safety breaches were also discussed which can be applicable while introducing the mechanical aids.
Part A- Ergonomic Assessments
Ergonomics improvisation needs to be focussed in the current workplace scenario so as to reduce accidents, increase efficiency and undertake improvisations. There are various ergonomic issues that has already been identified which requires considerable attention. The ergonomics risks have been identified under different sub-headings then suggested improvements have been recommended.
1. Specific Task that requires focus
There is present risk of injury and falls as it can be noticed that on the two new lines of packaging are fixed aimed at increased production. With more employees there can arise considerable risks associated with ineffective handling of the boxes, falling of boxes and injury from height. Risk and controls need to be adopted to avoid any unforeseen event. Major risks that were observed can be related to minimum breaks for the employee standing on the packing line stand at fixed heights (Hignett et al, 2005). Employees cutting the boxes can be at risk from the use of single-hand tools along with incorrect hand movements while using the equipment on the conveyor belts.
Inadequate use of hand tools
In cutting boxes variety of hand tools like cutting, pinching, and gripping are required. The tools include pilers, snips, and cutters. The employee on the stands might choose incorrect tools, prolonged use of which might impact the upper limb. The workers might try cutting sharp curves with snips that cut straight (Stanton et al, 2013). Some might extend the length for gaining higher leverage which might impact the health and well-being of employees. In addition to this, maintenance of the snips and cutters are equally important, hence the resharpening of the tools on devices made for sharpening the scissors might damage its, thus while using the same may lead to severe hazards (Wyche et al, 2019).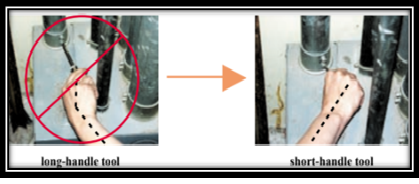 Figure 1:Selecting correct hand tools
Ergonomic Risks related to awkward positions
In the packing lines, the processes are continuous and repetitive thus employee at fixed heights might develop musculoskeletal disorders from excessive exertion of force, awkward postures, motions that are repeated and requires movement of muscles, tendon, and ligaments on repetition (Kilteni&Ehrsson, 2017). If the workers on a standing position that might use awkward positions like bending, and twisting, hence they must position the workpiece and try working on adequately lower surfaces.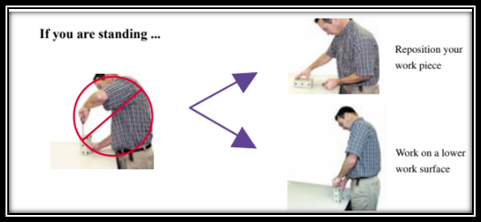 Figure 2; Avoiding the use of Awkward positions
2. Suggested Ergonomic Improvements
All the employees must be trained about the correct use of tools and the application of standing postures. In addition to this, the usage of each tool along with correct posture adopted while working in repetitive tasks must be known to every employee whether working.
Suggestions for using hand tools
Thus, the employees are suggested to use the correct size and type of the snips thereby checking the specification of the manufacturer on intended cuts (That is information of the cut by the tools that is straight, wide, curves, tight curves, right or left).
The employees must use snip cutters that are sharp and are in good conditions
Protective gloves must be worn while working with snips (De Paoli et al, 2018).
Ordinary hand pressure must be used for cutting the boxes (Peralta et al, 2018)
The employee must ensure that the nut and pivot bolt must be adjusted properly during the commencement of work
The locking clip must be used for closing the snips when not in use.
If the employee is using single-handed tools, the diameter must be 1 ¼ to 2 inches.
If the open grip span is used that the widening space must 3- ¼ inches.
The employee must select the hand tools that are comfortable to use and immediately report to the supervisor if it is not in working condition.
Correct postures of the hand must be used for avoiding twisting of wrists.
Suggestion for postures
In packaging lines, repetitive tasks are conducted for a longer period thus employees must be trained about the improvements in the general posture while working and standing in front of conveyor belts. Thus, it is important to be mindful about the postures, staying active, maintaining a healthy weight, wearing comfortable and flat shoes while also ensuring the work surfaces at comfortable heights (Johnson et al, 2017).
The employees are suggested for improving the postures
They must ensure, they are standing straight and tall
The shoulders must be straight back while the stomach must be pulled in
Putting the weight on the feet balls thus keeping the head level
The feet about the shoulder-width apart.
It must be remembered that awkward postures require higher demand from the body due to which the placement of work might affect the shoulder, elbow, wrist, hand, and back posture. The employees must choose a tool that requires continuous force, without leading to awkward postures (Wibowo &Soni, 2016). Selection of the right tool will enable the employees in minimizing pain and fatigue through correct positioning of shoulders, hands, and relaxed back.
Part B
1. Potential Ergonomic Approach
After returning from annual leave it was identified that the issues in the adaptation of the new mechanical aid. The possible causes might be that the employees might not have received proper training for the same, while the machinery might be inappropriate with the requirement of pallet line. Thus, it becomes very important for the Production and Facilities Manager, to apply a participatory ergonomic approach for solving the current issues faced by the organization. According to Walters (2015), the participatory approach will include interventions at the macro and micro level through which the employees are given equal opportunities and empowerment for using their knowledge for addressing ergonomic issues related to the working activities.
Identification of opportunities required for improvement- The Production and Facility Manager must identify tasks and processes due to which workers might experience MSD or procedures that related to using pallets thus arising creating urgencies for using mechanical aids. The manager can make use of the accident sheet, high rates & severities of injury claims.
Assessing ergonomic risk factors and prioritizing job for improvement- In this step, the facility and production manager must identify previous task processes and after implementing mechanical aids that might lead to MSD. In presence of near-miss incidents, high risk pertains in the working environment. The integration of data from health and risk factors investigation for determining job warrants that require ergonomic assessment and solution.
Solution building – To developing solutions for increased usage of mechanical aids along with the risks related to health and well-being, all stakeholders must be involved and the job task process must be clearly described (Referred to Participatory Blueprint, 2003). The root causes of the problems must be identified by exploring broader organizational factors. Solutions can be brainstormed by the involvement of different stakeholders while external solutions might be searched for the identified issues.
Implementing Prototype- After the potential solutions are brainstormed, the implementation can be done on a small portion of the packing line for evaluating the ergonomic qualities and interactions (Referred to Participatory Blueprint, 2003). The prototype implementation must be done after training the employee working on the packing lines with mechanical aids.
Evaluating Prototype – For estimating the ergonomic qualities of prototyping solution extremes of weight and height must participate. The activities that were performed while prototyping line maintaining, cleaning, regular use of mechanical aid must be evaluated.
Solution Implementation- If the proposed solutions have positive prototypes, then a smooth introduction of the same can be done. Information and training should be provided to all employees. The widespread initiation must be done within the organization before solution implementation.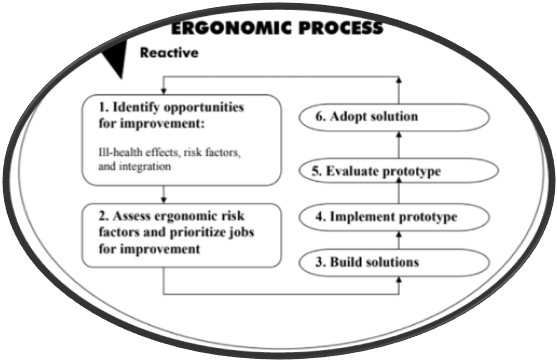 Figure 3: Potential Ergonomic Processes that could be adopted.
In addition to this, the Production and Facility manager must undertake a proactive approach for incorporating best ergonomic practices for new tools, equipment, and process designs in the packing lines (Wibowo & Soni, 2017). It can be said that undertaking steps and practicing a proactive approach would have improved the entire processes of purchase, installation, and ultimate usage of mechanical aids.
2. Potential Breaches of Health and Safety Law
The administration staff that had brought in the mechanical aid and implemented the same, that had increased health and safety breaches at the workplace. The following are the potential breaches of health and safety laws.
The Health and Safety at Work Act 1974

Employer fails to provide general duties of an employer to employees.

A safe and risk-free work environment
Safety and absence of risk to health while using and handling the materials.
cInformation, instruction, training, and supervision

Manual Handling Operations Regulations 1992
Management of Health and Safety at Work Regulations 1999

aThe employer must develop risk assessments and provide adequate control measures.

Provision and Use of Work Equipment Regulations 1998 (PUWER)

PUWER regulations require employers to:

To keep all the work equipment in good and efficient working condition
Maintenance log for each equipment
All employees operating equipment at the workplace shall be trained and certified on the use of equipment.
To develop a risk assessment for controlling the workplace hazards

Workplace (Health, Safety, and Welfare) Regulations 1992
Lifting Operations and Lifting Equipment Regulations 1998 (LOLER).
Conclusions & Recommendations
The report on risk management assignment has analyzed factors that indicate a lack of supervision, guidance, and training of personnel related to work tasks which may lead to health hazards. If many health issues arise repeatedly, then in long term, it may lead to a lack of interest and demand to perform that particular job. In part A it was identified that incorrect usage of hand tools and awkward postures might result in MSD and other limb factors.Potential health breaches are there like lack of risk assessment, inadequate training, lack of monitoring within the workplace. The following recommendations are suggested:
To imply correct usage of tools and improved postures at the workplace. Managers must monitor the working procedures while also train the employees to avoid posture-related injury.
To provide adjustable benches for the assembly line workers for better work position.
Manual work must be replaced with mechanical by providing mechanical aids.
The improved communication and consultation within the workforce will help in improving productivities while also strengthen the relationship among the staff and management, thereby reducing risks, developing new procedures and designs within the working activates of a packaging line.
Worker's involvement should be encouraged while introducing a new design or equipment.
It is suggested that ergonomic participatory approaches must be used while purchase, installation, and ultimate usage of mechanical aids.
Ergonomics risk assessment tools such as MAC, ART, NIOSH Equation, REBA shall be used to determine the risk.
Risk Assessment for the task shall be developed and implemented.
Workers job rotation shall be provided.
Information, instruction, training, and supervision shall be provided by the employer.
Near Miss reporting system and procedure shall be developed to identify the root cause and prevent reoccurrences.
Health and safety laws and regulations shall be adhered and comply as per their requirements.
Reference
De Paoli, F., Agudelo-Castañeda, D.M., Teixeira, E.C., Silva, L.F. and Kumar, P., 2018. Number concentrations and size distributions of nanoparticles during the use of hand tools in refurbishment activities. Journal of Nanoparticle Research, 20(10), pp.1-9.
Hignett, S., Wilson, J.R. and Morris, W., 2005. Finding ergonomic solutions—participatory approaches. Occupational Medicine, 55(3), pp.200-207.
Johnson, D.L., Phillips, M.L., Qi, C., Van, A.T. and Hawley, D.A., 2017. Experimental evaluation of respirable dust and crystalline silica controls during the simulated performance of stone countertop fabrication tasks with powered hand tools. Annals of work exposures and health, 61(6), pp.711-723.
Kilteni, K. and Ehrsson, H.H., 2017. Sensorimotor predictions and tool use: Hand-held tools attenuate self-touch. Risk management assignment Cognition, 165, pp.1-9.
Peralta, J., Andretta, M. and Oliveira, J.F., 2018. Solving irregular strip packing problems with free rotations using separation lines. Pesquisa Operacional, 38(2), pp.195-214.
Stanton, N., Salmon, P.M. and Rafferty, L.A., 2013. Human factors methods: a practical guide for engineering and design. Ashgate Publishing, Ltd.
Walters, N., 2015, August. The participatory design process for the involvement of volunteer personnel in the ergonomic redesign. In Proceedings 19th Triennial Congress of the IEA (Vol. 9, p. 14).
Wibowo, R.K.K. and Soni, P., 2016. Farmers' injuries, discomfort and its use in design of agricultural hand tools: A case study from east java, indonesia. Agriculture and Agricultural Science Procedia, 9, pp.323-327.
Wibowo, R.K.K. and Soni, P., 2017. An ergonomics analysis of Indonesian farmers in using agricultural hand tools in relation to their comfort and satisfaction. International Journal of research in agricultural sciences, 4, pp.15-32.
Wyche, S., Olson, J. and Karanu, M.N., 2019. Redesigning agricultural hand tools in Western Kenya: Considering human-centered design in ICTD. Information Technologies & International Development, 15, p.16.