Supply Chain Management Assignment Analysing Current Process Flow & System's Needs Of Twiga
Question
Task:
Enterprise Systems Case Study
Background
Twiga is a family owned company specialising in manufacturing high quality, high performance dyes and coatings. Twiga have over 1.5K product lines and sell directly to end users as well as distribution companies. They have distribution agencies throughout the world – America, Singapore, Germany, France, Japan, India and the Middle East. Twiga exports its products worldwide and last year exported to 65 different Countries. Twiga manufactures 90% of its products on site in West Midlands, where they provide a warehouse service with a value (at any one time) over £500K. Through innovation and creativity, Twiga have engineered a variety (100) of specialist and niche products with over 20 years' experience in the industry.
Twiga has six departments these are sales, warehouse, production, research and development, accounts and I.T. Most of these departments have evolved out of necessity, and hence some of them perform multiple tasks. For example, the accounts department also deals with human resource management. While all these departments play a crucial role, the focus of this case study would be in the I.T department. The I.T department is viewed only as a helpdesk. Despite this perception, the I.T department is responsible for managing over 45 users that have access to the company systems. It is also responsible for managing two systems that are the ERP and custom production system. Similar to the other departments the I.T department has grown organically, and the purchase of these systems was out of necessity with poor planning. For example, the ERP system was purchased to support the accounts department, which was then extended to support the sales department. However, as sales also drive production, there was a need for another system that can use the sales data to drive production and that is when the production system was purchased. However, the ERP and production system are not fully integrated, thus, the data from sales is manually entered into the production system. This signifies that these systems were purchased to meet specific requirements, but there was no proper planning or strategy in place on how these systems would be utilised to best benefit the company. The company at the moment does not have an I.T. strategy to support their business objectives.
One of the challenges the company is facing is ageing staff, who have been with the company for more than 15 years. These staff are not supportive of new technology as they believe it will be used to replace them. Hence, most of the time they aim to sabotage the technology by highlighting its flaws and preferring to use manual processes or Microsoft excel in performing their tasks. Apart from the fear of being replaced most of them are used to doing things in a certain way, so any changes introduced by technology especially if it will affect the way they operate is not readily accepted. To make the situation even worse, most the board of directors have no trust in IT solutions, especially the chairman of the board who is the owner. Hence, any solutions proposed to the board of directors and the staff is always highly criticised and undervalued, making it very difficult for the I.T department to offer solutions.
Twiga is applying for a new accreditation standard AS9100 Revision "D", which will allow them to sell their products in a highly regulated environment. However, to achieve this standard, the existing business process needed to be reviewed to improve the overall communication significantly, remove waste from the system and make efficiency gains. This required introducing new processes and systems to integrate all the departments. This will enable end-to-end information flows and improve monitoring and visibility of activities which is one of the significant requirements for the new accreditation standard. As a result, Twiga has commissioned you to analyse critical functional areas and activities within the organisation and propose recommendations for improvements to achieve its objectives. You should mostly focus on the current situation outlined below to complete your assessment for this module.
Current Situation During the initial analysis in the sales and distribution departments, the following activities: quotes, sales orders, distribution, and production orders are raised by staff members from the sales and distribution department. Some of the activities include using spreadsheets to process stock requirements information, which is then is used to feed the production order. Most of the business-critical information is currently being processed manually either using word documents or spreadsheet forms, which is undoubtedly causing a lot of duplication. The section below outlines the steps that would be taken when a customer contacts the sales team until the order is delivered.
A customer can contact the sales department either by phone, email or the website. Once a query is received, one of the sales personnel (there are only four sales personnel), would check to see if the customer is a new customer or an existing customer. If it is a new customer, the customer details will be entered into an excel file that holds customer details; if some details are missing, they will contact the customer to collect all the missing information. If the query is from existing customers or once the details are entered, the query is processed by the salesperson, and a quotation will be sent to the customer by email as a PDF document. The quotation will include product prices, any discounts, and delivery costs and timeline. If the customer request for amendments to the quote or any discount, the salesperson would send this request to the sales manager for approval. If the manager approves the new price or discount, the quote is sent to the customer again.
If the customer does not accept the quote, this would be marked as 'unsuccessful complete', but the customer records would not be deleted from the excel file as it will be used for marketing (if consent is given). If the customer accepts the quotation, it will be marked 'successful move to order'. For new customers, at this point, the salesperson will request their banking details when this information is provided, the customer's details from the excel file and banking details are entered into the ERP system to create the unique customer number. In all instances, if the quotation is accepted, the quotation details are entered into the ERP system, and then a sales order is created which contains the agreed price, quantity and the delivery schedule. The delivery schedule is manually calculated depending on a weekly stock report issued by the despatch department.
At least every two hours all orders in the system will be printed, and MS Excel tracking file will be sent to the despatch team. The despatch team will typically process the orders based on the order they arrived; however, most of the time the salesperson who can 'shout the loudest' will be given priority. The despatch team will check to see if the products and the quantity required for each order is available in stock. If the products are not in stock, the despatch team will raise a production order, with regards to the effort involved in working out what needs to be made, it is all calculated using spreadsheets. The sales team will be informed of the new delivery dates and send this file back to the sales department. If the products are in stock, they will pick the quantity, pack the order depending on the instructions provided in the sales order. Once the goods are picked and packed, the despatch team update the stock status and produce a stock report at the end of the week, which is sent to the sales team for scheduling the delivery.
If the order was from a customer within the U.K., the despatch team would produce the delivery note and shipping labels, however, if the order is from an international customer, the goods will be sent to the salesperson, to produce the delivery note and shipping documents. Once the salesperson produces these documents, the goods and documents are sent to despatch for shipping. The despatch will ship the products. In all cases, the excel sheet will be updated and returned to the sales department, and they will update the order status, i.e. if the order is despatch or in production. Once the order is despatched, the accounts department is notified to raise an invoice and collect payments based on the agreed terms, i.e. payment 'on delivery', 'monthly' or 'quarterly'.
Supply Chain Management Assignment Details:
Rationale:
Organisations regularly improve their operations to gain efficiency and a competitive edge. As part of these improvements, systems are upgraded, replaced, and business processes reviewed and optimised. Hence, there is a need for people with skillsets that can identify, evaluate and improve business processes to deliver a beneficial change. This includes process identification and optimisation, understanding system requirements and using modelling techniques to design business processes.
Description:
Analyse the given case study to understand the organisation's current flow of processes and system's needs. This analysis of the process will be used to produce a model of the existing processes. You will then re-engineer the process to optimise and improve the organisation's operations. The analysis of the organisation's needs and the proposed process improvements would form the basis for proposing a system, i.e. an Enterprise System, to the case organisation.
Re-engineer and optimise the business processes for the given case study, which involves:

Appraising business process modelling techniques (support your explanation with relevant literature) so that you offer justification for selecting one of the techniques (justify your selection) to model the processes
Modelling the processes identified in the case study to produce the current process model
Discussing the process limitations identified after analysing the current process model
Proposing process improvements and producing the re-engineered process model

Propose a system, i.e. an Enterprise Systems (ES), to address the organisation's challenges, which involves:

Reviewing Enterprise Systems literature to recommend a system that addresses the case organisation needs
Analysing the challenges, the case organisation may encounter when adopting and implement the proposed system
Exploring critical success factors from the literature and discussing how the case organisation can use these CSFs to overcome the challenges identified above
Answer
Appraisal of Business Process Modelling Techniques
As seen in the present case of supply chain management assignment, it is stated that businesses must undertake a series of actions known as business process modelling methods in order to create one or more models that may be used in decision-making and business control. Process modelling is all about helping people understand how something works by finding out what it is and how it works. Staff members perform a sequence of tasks that are passed from one person or sector to another until the company achieves concrete results. To accomplish this, they must work together as a team (Milovanovic, and Anguelov 2019). In this section some of the Business Process Modelling Techniques will be discussed with proper literature support and it will help to understand the internal business processes.
"Business process modelling notation (BPMN)"
The "Business Process Modelling Notation (BPMN)" is a set of symbols that are used to describe activities and workflows in business processes. It is possible to include any symbols into the business process, but adopting standardized ones makes it easier to work with outside analysts and saves a firm from having to develop its own visual language.
"Unified modelling language diagrams"
Process modelling and documentation using the Unified Modeling Language (UML) is a more contemporary method. Originally created by software engineers, the Unified Modeling Language (UML) has found widespread use in business process modeling, where its 14 UML diagram classes are applied in a more object-oriented manner.
This is a graphical depiction of anything that has been made or produced, and it serves as a single point of reference for everyone engaged in the project or production process (Bevilacqua et al. 2020). Flow charts are diagrams that utilize simple shapes and arrows to represent connections between things like processes, choices, and data.
"Data flow diagrams (DFDs)" depict the flow of information into a system from external sources, the movement of information internally inside the system, and the storage of information. DFD symbols differ significantly from one another, although they are all predicated upon the similar fundamentals:
Squares. Those that are external to the system and are either the source or the destination of data are shown below.

Rectangular shapes with rounded corners. The processes represented by these are those that take in data, engage with it, and afterwards create an output.

Arrows. These depict the movement of information, whether it is in the form of computer data or tangible objects (Chang et al. 2019).

Rectangles with an open end. A data storage may be either electronic (such as databases) or physical (such as filing cabinets or piles of paper), and both types are included in this category.
The current Business Process Model
Based on the case study of Twiga is submitting an application to the American Society for Quality's AS9100 Revision "D" certification standard, which will enable them to market their goods in a stringent regulatory environment. Nonetheless, in order to reach this level, it was necessary to evaluate the current business process in order to enhance interface to communicate substantially, eliminate waste from the system, and increase efficiency. It was necessary to implement new procedures and systems in order to incorporate all of the departments. In this situation of the process there are some techniques which will be appropriate for the company. BPMN and Flow chart techniques will be suitable in this case scenario. Because to express tasks and processes, BPMN uses a set of symbols or "standard objects." It goes without saying that Twiga is free to create their own set of symbols if they so choose. Standardized ones, on the other hand, make cooperation between outside researchers simpler, and they avoid the need to develop their own visual language. BPMN is essentially just a more advanced version of the flowchart.
The disadvantage of traditional flowcharts is that they are based on sequential flows and do not enable concurrent actions that are necessary for the completion of a process. The fact that this kind of representation can only capture a limited amount of information means that it is best suited for extremely basic and predictable operations that do not require a lot of elaboration (Chang et al. 2019). It can see that basic flowcharts were being used to record operations long already when BPMN was developed, and that BPMN is an invention that has made flowcharts considerably more informative and valuable in their current form. As a result of the above, some consultants believe that mastering BPMN is too difficult for novices and prefer to utilize a set of interconnected flowcharts instead.
Discussion of the Process limitations (bottlenecks)
An organizational process bottleneck occurs when sales exceed manufacturing capabilities. Where the activity is delayed by an obstacle, bottlenecks develop. It's possible that it is indeed due to Twiga's outdated equipment, inefficient workers, or lack of finances. The bottleneck's capacity determines the system's maximum capacity. Validation process is used by the business to identify and remove bottlenecks. The whole company process is examined during a process analysis (Gonzalez-Huerta et al. 2017). This analysis usually starts with a list of all the stages involved in the business process. The next step is to create a flow chart to depict these procedures. We can calculate the capacity of each step after they know the steps. The bottleneck will be found when we get to the stage with the lowest capacity in the process.
In order to improve profitability, removing or reducing bottlenecks is critical. Increasing the efficiency of the company's processes will boost output and help the company earn more money. The company will be able to better handle the congestion if we know where it is. Overproduction must be balanced while process capacity must be increased. These are the two key methods for doing this (Tsalko et al. 2020). In the Twiga the following actions are carried out during the first analysis in the sales and distribution departments: "quotes, sales orders, distribution, and production" orders are raised by sales and distribution personnel. Worksheets are utilized to evaluate stock needs information, which is subsequently fed into the manufacturing order. The majority of business-critical information is presently performed manually, either via word processing or spreadsheets, which unquestionably results in a lot of redundancy. There is overproduction when a business process has a bottleneck in one phase, but production is maximized at all other points. A large amount of inventory is accumulated and left unprocessed since this stage takes considerably longer than others that came before it.
The Re-engineered Business Process Model
It differs from other methods to OD of the company like Twiga, like as continuous quality improvement or TQM, in that BPR aims for fundamental and dramatic transformation instead of incremental progress. BPR wants significant changes, however changing organizational factors like structure and methods of management and executing work is frequently deemed inadequate. The usage of information technology (IT) is seen as a key contributing element to completely reaping the advantages that may be achieved. Instead of supporting conventional business activities, IT now serves as a facilitator of new organizational forms and patterns of cooperation both inside and across companies, rather than just improving efficiency.
A procedural perspective is utilized as a shared framework for evaluating these aspects in BPR, which draws its existence from many disciplines. Four main areas of BPR are susceptible to change: organization, technology, strategy, and people. BPR efforts are mostly driven by corporate strategy, which also governs the other aspects. In terms of communication, centralization of authority, organizational units' constitution, and the allocation of work among them are all shown. Technologies refer to the usage of computer systems and other communication technology in the workplace (Samihardjo et al. 2020). If the commany, Twiga follow BPR's philosophy, technological innovation is seen as a catalyst for new organizational and collaborative models, instead of a tool for supporting current business activities. Educating and motivating employees are all parts of the human resources component. BPR's fundamental premise is based on the notion of business processes, which are a collection of interconnected activities designed to provide a value-added product for a client. A number of characteristics define these processes: Process control and ownership; client focus; value addition; and cross-functionality.
Review of Enterprise Systems (ES)
The findings of the study showed a number of challenges that were identified as being essential to address in the post-implementation stage. These were connected with working in various places across the world, as well as how cultural difference may cause difficulties and misunderstandings during the ERP post-stage. When there are significant disparities between countries, it becomes more difficult to have a seamless cooperation across boundaries. Additionally, there were difficulties connected with the desire for independence. Global standards for standardization, which are started from the headquarters, present difficulties since they clash with the local management requirements of the subsidiaries, which are situated in various countries (Elnaghi et al. 2019). There are difficulties associated with helping users adapt to the changing system and offering effective training methods and exercises when their views and expectation of the system are wildly inflated. In many instances, workaround become an unintended consequence of the issues described above, and the system or system advantages are not achieved as a result of this.
There are many critical success factors (CSFs) that are not taken into account, and as a result, projects often fail after implementation. The need of excellent implementation and training is highlighted as being of critical relevance. Configuring systems, creating information architecture, and deploying systems are all important in the post-development process. The implementation approach must also be effective in all places. Depending on the worldwide strategy, either a "big bang" or "phased" implementation method is suitable. When it comes to developed for the purpose, it's been labelled a CSF along with other components like infrastructure and client-supplier customisation. It also includes user involvement and the capacity to leverage ERP knowledge. It also includes developing a maintenance and support plan (Weerakkody et al. 2021). For this reason, the post-phase should be planned early on, particularly with regard to maintenance and support needs. An easy error to make is to spend a lot of money up front and then wait for the advantages to show up once the system is put in place.
The Proposed System
The company's supply chain operations confront many difficulties in a fiercely competitive market. The level of collaboration between a company's suppliers and subcontractors is essential to its success. For the manufacturing process to be successful, suppliers must be able to provide raw materials on schedule, and the execution of specific process steps by subcontractors is critical. The painting of plastic components in finished products is one of the most essential of these phases. The procedures that need collaboration with suppliers and contractors are now handled mainly experimentally and learned through experience of a few key workers in the company's current operation. An ERP system is in place to support the company's operations; however, the ERP system is underutilized and has not been used for online collaboration with business partners. After a long and fruitful career, the Production Planning Manager, a senior and highly experienced employee who was responsible for production planning and subcontractor management, retired. This resulted in significant issues in the manufacturing process, including poor coordination with subcontractors, incongruent production plans, and increased production lead times (Gichanga 2019). To ensure business process execution consistency and stability, the company's owner recognized that a structured approach to design and management of business processes was required.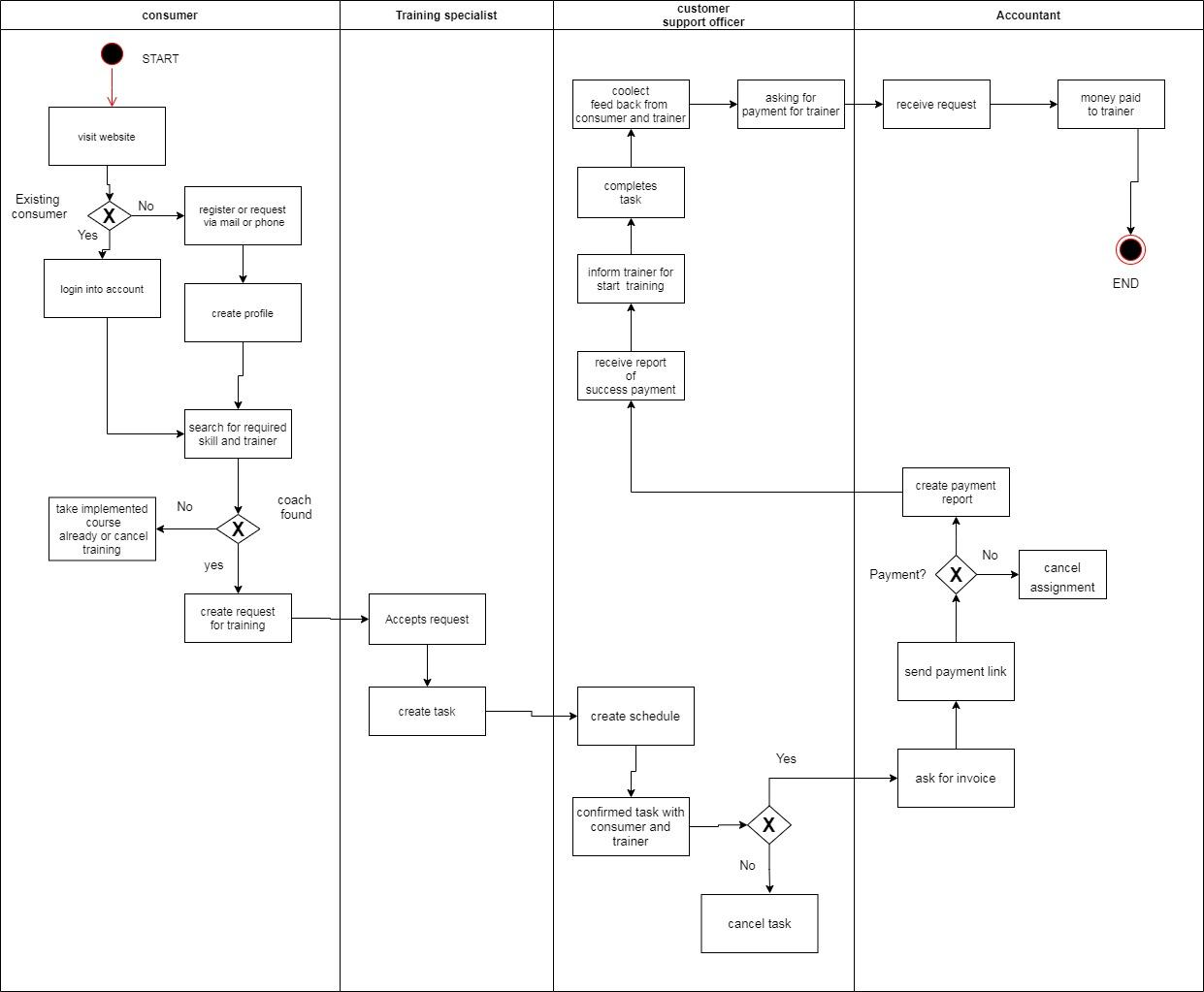 Figure 1: to be process model for the proposed ES
(Source: Self Created)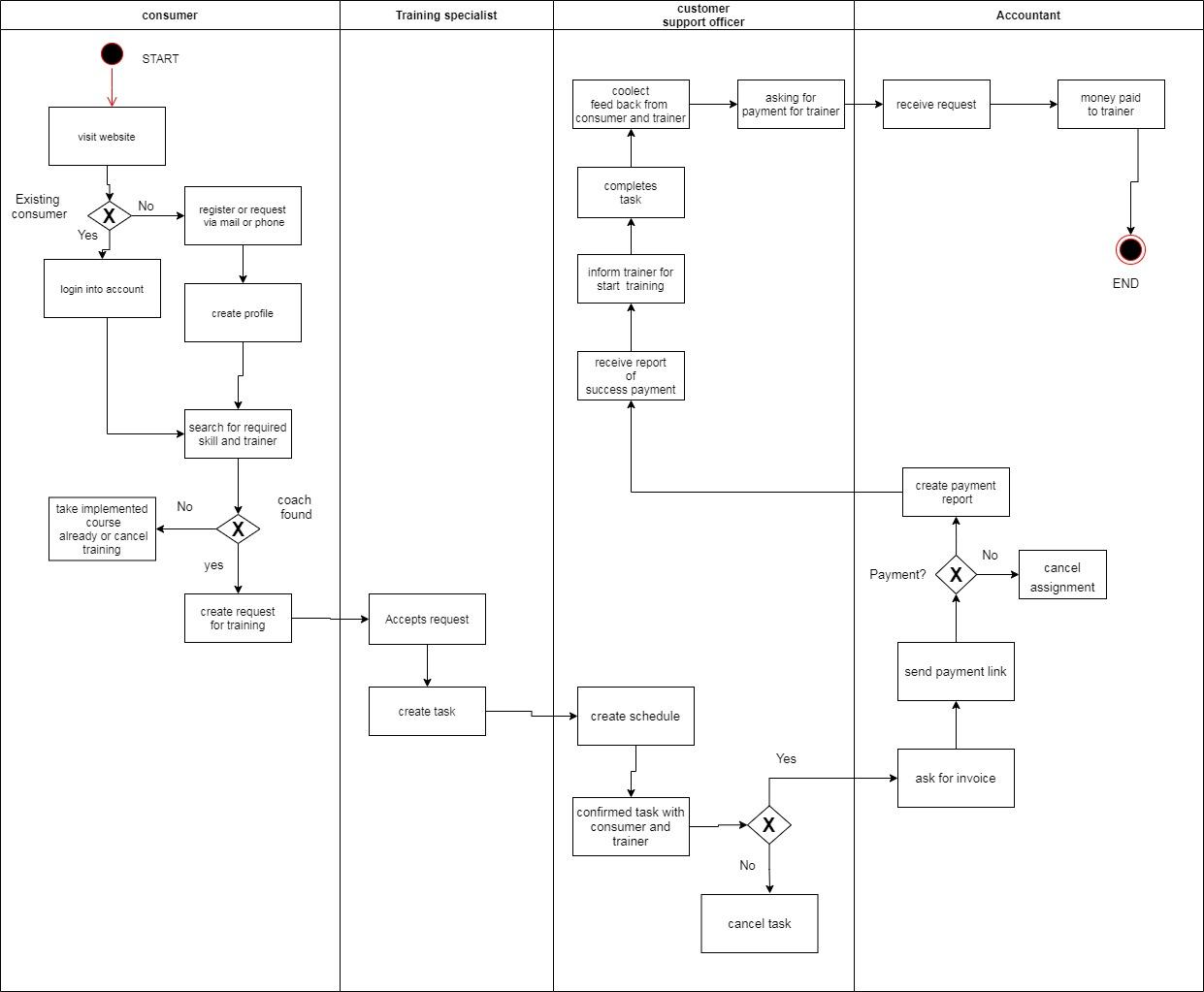 Figure 2: as is process model for the proposed ES
(Source: Self Created)
To better understand its supply chain operation, the firm completed key architectural building blocks. This model's immediate benefit was that many elements of business operations were formally recorded, making it easier for businesses to maintain continuity and keep track of company knowledge. Most importantly, the architecture created a culture of improvement throughout the business (Pasaribu et al. 2021). This was the initial stage in identifying and prioritizing process changes (such as the adoption of new forecasting techniques, formal agreement and renegotiation on the lead times of suppliers, master data maintenance, and the introduction of new procedures for better inventory management, etc.). 
Adoption and implementation challenges
Problem in selection
A company should do study before adopting any ERP system to find out what kind of system, size, and scope they really need and how to choose the best solution among the thousands of enterprise software choices available on the market today. Due to their predetermined needs and wants in a new ERP system, many businesses believe themselves immune to ERP problems. Remember to do your homework before arriving to this conclusion, since choosing a new software program is one of the most difficult and essential choices your business will ever have to make.
Due to the fact that the ERP system decision predefines a company strategy for at least the next six to ten years and has no doubt a significant effect on the future performance of the whole organization, ERP selection should be taken as seriously as possible (Kessey 2017).
Technical challenges
Because of this, servers and other gear will almost certainly need to be updated or replaced entirely unless the business like Twiga is using an ERP system hosted on the cloud. If modernization is needed, the internal network must also be examined. Existing internet connection speed, capacity, and any technological issues regarding mobile devices should all be taken into account.
Issues in data quality
Companies who are moving their historical data to a new ERP system at the same time should pay attention to data quality. Old data that has been utilized and kept for years may seem erroneous in the new ERP environment for a variety of reasons. Poor data integration is a frequent ERP installation issue, according to our findings. Experts estimate that it accounts for as much as a fifth of all issues.
Analysis of relevant CSF
If Twiga want to successfully deploy an enterprise system, they will need to invest a significant amount of time and effort before implementing the system and continuing to do so after it has been implemented to guarantee that the company and its workers embrace and utilize it (Truong et al. 2021). These activities are linked to "Critical Success Factors (CSFs)", which are defined as "the limited number of areas in which results, if they are satisfactory, will ensure that the organization achieves successful competitive performance". In order to ensure the success of an ERP system, these factors must be closely monitored and managed throughout the implementation process.
Business variables, or features of a company, have a significant impact on whether or not enterprise systems are adopted (Njuguna, and Wanjohi, 2021). Disparities between private and public sector companies in regards to the adoption and CSFs of enterprise systems have been extensively studied for Twiga, but there is relatively little literature dedicated to analyzing these disparities. For example, even a single study of this kind shows that commercial and government sector organizations are quite different. Organizations in the public sector are more complicated than those in the market, and the need for information openness necessitates the management of huge swaths of data. Researchers that examined enterprise systems adoption CSFs often used samples from organizations like Twiga of the same kind, which is intriguing but not unexpected.
Conclusion
It is concluded that in this discussion the culture of the Twiga has a significant impact on the effectiveness of BPR adoption. The culture of Twiga has an impact on how well it adapts to change. Cultural ideas, attitudes and behaviours are self-reinforcing in organizations. Organizational culture is one of the most tenacious and hardest aspects to alter. BPR has to take existing culture into account if it is to be successful in changing people's attitudes, beliefs, and actions. Management messages in a company are constantly reinforcing the existing culture. As soon as people realize that they need to change, they get motivated to make changes. Managerial incentives, business founding tales and early achievements of the founders, physical symbols and company emblems all serve to reinforce the present culture's underlying message. The effectiveness of BPR implementation is directly related to how well management communicates the new cultural messaging to the company.
References
Bevilacqua, M., Ciarapica, F.E. and Mazzuto, G., Business Process Re-Engineering of Production Control System: A Case Study in Fashion Sector.
Chang, S.E., Chen, Y.C. and Lu, M.F., 2019. Supply chain re-engineering using blockchain technology: A case of smart contract based tracking process. Technological Forecasting and Social Change, 144, pp.1-11.
Chang, S.E., Chen, Y.C. and Wu, T.C., 2019. Exploring blockchain technology in international trade: Business process re-engineering for letter of credit. Industrial Management & Data Systems.
Elnaghi, M., Alshawi, S.N., Kamal, M.M., Weerakkody, V. and Irani, Z., 2019. Exploring the role of a government authority in managing transformation in service re-engineering–Experiences from Dubai police. Government Information Quarterly, 36(2), pp.196-207.
Gichanga, J.K., 2019. Influence of Business Process Re-engineering on Performance: a Case of Kenya Revenue Authority in Kenya (Doctoral dissertation, University of Nairobi).
Gonzalez-Huerta, J., Boubaker, A. and Mili, H., 2017, May. A business process re-engineering approach to transform BPMN models to software artifacts. In International Conference on E-Technologies (pp. 170-184). Springer, Cham.
Kessey, E.K., 2017. The Dynamics of Change: Exploring the Successes and Failures of Business Process Re-Engineering in PPP Infrastructure Projects. In Advances In Public-Private Partnerships (pp. 98-111). Reston, VA: American Society of Civil Engineers.
Milovanovic, G. and Anguelov, K., Re-engineering of business processes in contemporary environment. ?????????? ? ????????? ????????, ISSN, pp.1311-4506.
Njuguna, A.W. and Wanjohi, P., 2021. Effect of business process re-engineering on performance of agro-processing firms in Nairobi City County. The Strategic Journal of Business & Change Management, 8(4), pp.33-54.
Pasaribu, R.D., Anggadwita, G., Hendayani, R., Kotjoprayudi, R.B. and Apiani, D.I.N., 2021. Implementation of business process reengineering (BPR): Case study of official trip procedures in higher education institutions. Supply chain management assignment Journal of Industrial Engineering and Management, 14(3), pp.622-644.
Patrucco, A., Ciccullo, F. and Pero, M., 2020. Industry 4.0 and supply chain process re-engineering: A coproduction study of materials management in construction. Business Process Management Journal.
Samihardjo, R., Agustin, S., Deanita, D. and Saudi, M.H., 2020. ANALYSIS OF THE BUSINESS PROCESS FOR MEDICINE SALES CASE STUDY AT ROSA FARMA PHARMACY. PalArch's Journal of Archaeology of Egypt/Egyptology, 17(5), pp.856-865.
Truong, T.M., Lê, L.S., Paja, E. and Giorgini, P., 2021. A data-driven, goal-oriented framework for process-focused enterprise re-engineering. Information Systems and e-Business Management, pp.1-65.
Tsalko, T., Nevmerzhytska, S., Didenko, Y., Kharchenko, T. and Bondarenko, S., 2020. Optimization of goods implementation on the basis of development of business process re-engineering. Journal of Management Information and Decision Sciences.
Weerakkody, V., Janssen, M. and El-Haddadeh, R., 2021. The resurgence of business process re-engineering in public sector transformation efforts: exploring the systemic challenges and unintended consequences. Information Systems and e-Business Management, pp.1-22.