University of Sunderland Assignment Help
The University of Sunderland is a higher education and research university in North East England established in 1992. Formally it was known as the Sunderland Technical College that can be traced back to 1901. Back then, the institute was known for offering courses in pharmacy and naval engineering. 1969 saw the merger between the institute and an art school, a technical college and a teacher training college to form the Sunderland Polytechnic. The institute was granted university status by the Further and Higher Education Act. The University has several affiliations with several organisations like the EQUIS (EFMD Quality Improvement System), CMU (Coalition of Modern Universities), ACU (Association of Commonwealth Universities) and the Universities UK.
There are four main campuses of Sunderland University. Two of the main campuses are known as the Sir Tom Cowie Campus and the City Campus, located in Sunderland, with the two satellite campuses located in Hong Kong and London. The Sir Tom Cowie campus offers courses in arts and creative industries, business, law, technology and law. The campus also features a lecture theatre and library. On the other hand, the City Campus includes a gym, design centre, student centre, administrative centre, and a library. The City Campus also houses the health sciences and education faculty academic buildings. The campus in London was opened in 2012 and offered several courses in tourism and hospitality, financial management, nursing, accounting and business. The campus in Hong Kong was opened in 2017.
Rankings
University Rankings
#108
University Ranking (UK) - The Complete University Guide 2021
#100
University Rankings - The Guardian 2021
Students can access several resources from the university library from books, ebooks, journals, photos, magazines, etc. The Sir Tom Cowie campus is also known for its renowned on-campus eatery called the Riverside. It features a vast sitting area beside the river and also has a small terrace overlooking the cafeteria. In addition, there are several smaller cafes and eateries spread across the campus, which offers many delicious and healthy options to choose from. The University also features 5 residence halls for the students' accommodation, which are quite close to major shopping complexes and recreational centres. The University also provides free transportation for all its students.
There are five main academic departments of the University. The University offers several academic courses in a number of fields. These include languages, arts, tourism, psychology, pharmacy, education, health, hospitality, performing arts, business, journalism, sports, natural sciences, social sciences, and media studies. There are several distances and short courses to choose from as well. The University has partnered up with universities of 15 countries for student exchanges and global learning programmes. In addition, leading brands like Cisco, Microsoft, VMWare, EC-Council and many more provide students with hands-on professional IT training. Over 20,000 students are enrolled across the several campuses of the University from over 100 nations. About 36 per cent of the total students comprise international students.
Fees
Courses
Duration
1st Year Tuition Fees
MBA(5 Course)
12 - 24 Months
Pound 15,000 - 16,500
MPharm(1 Course)
4 Years
Pound 12,500
MA(1 Course)
1 Year
Pound 13,500
MS(12 Courses)
12 - 24 Months
Pound 14,000 - 16,000
MIM(11 Courses)
1 - 2 Years
Pound 13,500 - 16,000
BBA(5 Courses)
3 - 4 Years
Pound 12,500
BE/Btech(16 Courses)
3 - 4 Years
Pound 12,500
BSc(3 Courses)
3 - 4 Years
Pound 12,500
BHM(2 Courses)
3 Years
Pound 12,500
Other Courses(11 Courses)
1 - 3 Years
Pound 12,500 - 14,000
Courses that require University of Sunderland
These are some of the courses that are highly popular with the students at University of Sunderland. These courses being long and time-consuming, will often warrant help. Our experienced writers always find the best online sources to conduct their research while they are working on your assignment.
Top Courses In University of Sunderland
| Course Code | Referencing | FREE Samples |
| --- | --- | --- |
| SIM337 | | |
| EAT104 | | |
| PGBM02 | | |
| PGBM12 | | |
| UGB160 | | |
Frequently Asked Questions
What are the courses offered at the University of Sunderland?
Students can choose several courses in social science, arts, humanities, law, business, finance, sciences etc. There is several distance or short courses as well for working professionals.
How is the University of Sunderland ranked?
The Complete University Guide League Tables has ranked the University of Sunderland on the 99th spot in 2019.
Is the University of Sunderland a good option for international students?
With over 36 per cent of international students and its world-class infrastructure, the University of Sunderland is an excellent choice for international students.

Paul Hernandez
MBA in Accounting
342 Order Completed
I am associated with totalassignment.com for last six months and helping the accountancy students with their assignments.
See Profile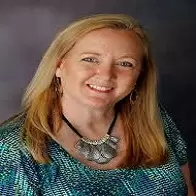 Hermilie Johson
Ph.D. in Accounting
309 Order Completed
I am associated with providing assignment writing help to students through totalassignment.com.
See Profile