Bond University Assignment Help
Alan Bond, a prominent businessman, announced his intention to create Australia's foremost private and wholly autonomous University at Burleigh Forest on July 3, 1986. On April 23, 1987, the Queensland government approved the Bond University Act, establishing Bond University as an autonomous tertiary institution.
On May 13, 1989, the institution opened its doors to 322 students. It began with doctoral and undergraduate programmes in science and technology, social sciences and arts, business, and law. The Tertiary Education Quality and Standards Agency has acknowledged the University (TEQSA). The Commonwealth Register of Institutions and Courses for Overseas Students is also linked with the University's international student programmes (CRICOS).
The Bond University campus, located on the Gold Coast, boasts first-rate infrastructure and a variety of world-class amenities. Hi-tech computer labs, case-study and seminar rooms, lecture theatres, teaching labs, the Balnaves Foundation Multimedia Learning Centre, and a large amphitheatre can all be found on the site. In addition, computers, group study areas, and reading spaces are available at the John and Alison Kearney Library, and the campus has excellent culinary and residential amenities and on-campus housing. There are several food options on campus, including Kinetic Cafe, Papyrus Cafe, University Club, Pulse Cafe, and Don's. It also has a sports facility with group fitness sessions and facilities for various sports and activities, including kickboxing, aerobics, TRX, Pilates, rugby, football, and swimming.
Science, commerce, accounting, business, psychology, law, architecture, arts, actuarial science, communication, sports, health, social science, journalism, film, and tourism are just some of the postgraduate and undergraduate degrees available at Bond University. The institution employs about 1,000 people and has over 4,000 students. In addition, international students make up 48 per cent of the student body. Soochow University in Taiwan, Yonsei University in South Korea, Singapore Management University in Singapore, Osaka University in Japan, and Fudan University in China are overseas universities with which it has collaborated.
Rankings
University Rankings
#901-1000
Universities Rankings - ARWU (Shanghai Ranking) 2020
#501-600
University Ranking - THE (Times Higher Education) 2021
#414
World University Ranking - QS 2021
#1174
Global Universities - US News & World Report 2021
Students will have the opportunity to engage in exceptional student exchange and study-abroad programmes due to these relationships. The institution also provides students with several career prospects through hosting job and internship events, networking events, and on-campus recruitment.
Fees
Courses
Duration
1st Year Tuition Fees
MS(25 Courses)
1 year-2 years
AUD 14.13 K - 74.16 K
MBA/PGDM(3 Courses)
1 year-2 years
AUD 44.41 K - 68.44 K
MIM(24 Courses)
1 year-2 years
AUD 36.96 K - 73.6 K
BBA(13 Courses)
2 years-44 months
AUD 42.12 K - 63.18 K
M.Arch(3 Courses)
16 months-2 years
AUD 48 K - 67.95 K
BHM(2 Courses)
2-3 years
AUD 42.12 K - 63.18 K
B.E. / B.Tech(3 Courses)
2 years
AUD 63.18 K
B.Sc.(2 Courses)
2 years
AUD 63.18 K
M.A.(3 Courses)
1 year-2 years
AUD 31.71 K - 50.74 K
Courses that require Bond University
These are some of the courses that are highly popular with the students at Bond University. These courses being long and time-consuming, will often warrant help. Our experienced writers always find the best online sources to conduct their research while they are working on your assignment.
Top Courses In Bond University
| Course Code | Referencing | FREE Samples |
| --- | --- | --- |
| MAN201 | | |
| BUS301 | | |
| BAC305 | | |
| NUTR11101 | | |
| MGT205 | | |
| LAWS11 | | |
Frequently Asked Questions
Is Bond a good University?
With a rich history and plenty of courses to choose from, Bond University stands to be an excellent choice for students.
What is Bond University known for?
Bond University is the nation's first private and autonomous educational institution.
Where does Bond University rank in Australia?
The QS National ranking has placed Bond University at the 22nd spot among other country universities.
Is it hard to get into Bond University?
Students will need a minimum entry score of ATAR 65 or greater.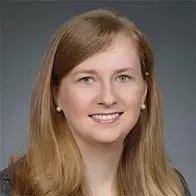 Jenny Miller
Master in Marketing
350 Order Completed
I have also been working as an academic expert in totalassignment.com for the last three years.
See Profile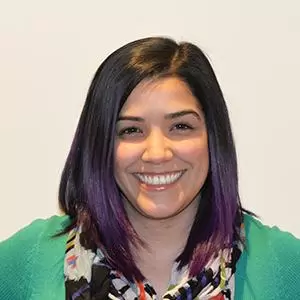 Crystle Alonzo
Master in CS
239 Order Completed
Professor Crystle Alonzo is a Programing expert and Computer Science with over 8 years of experience, specializing in IT academic writing
See Profile