University of New England Assignment Help
The University of New England is an open university founded in 1938 as New England University College and became an autonomous university in 1954. As a result, the University became the first University in Australia to be established outside of a city that is not a state capital. It has its main campus in Armidale, New South Wales. Today, the University has around 22,300 students seeking higher education.
Armidale's university campuses are spread around the city. The institution covers 74 hectares of land, including its northern campus, which is located roughly 5 kilometres northwest of the city centre. Several facilities on campus are still in use, including the old homestead known as 'Booloominbah.' The complex also has excellent restaurants, athletic facilities, day-care, stores, medical facilities, a post office, and other financial services. In addition, the Heritage Centre and other facilities affiliated with the previous Armidale College of Advanced Education are located on the University's Newling campus.
Over 200 programmes are available at the institution, with choices for distance courses or campus. Students are educated at the University through three faculties with nine multi-disciplinary schools. The institute awards scholarships and prizes every year, totalling approximately $18 million in financing for professionals and students participating in the research.
In several fields of study, the University conducts primary and applied research. With their accomplishments in fields like rural science, educational administration, archaeology, linguistics, and agricultural economics, students and research members of staff have a worldwide reputation. Apart from that, the institution provides decent housing alternatives for its students by operating one of Australia's largest residential college systems.
Rankings
University Rankings
#501-600
Universities Rankings - ARWU (Shanghai Ranking) 2020
#750
Global Universities - US News & World Report 2021
#801-1000
World University Ranking - QS 2021
Furthermore, the institution is proud of its alumni, who are now leaders in their fields. The institution taught over 100,000 people from Australia and throughout the world. As a result, the University has a vibrant alumni network that assists and supports its efforts to grow its work and offers.
Fees
Courses
Duration
1st Year Tuition Fees
MS(3 Courses)
18 months-2 years
AUD 31.63 K
BBA(1 Courses)
3 years
AUD 28.24 K
B.E. / B.Tech(1 Courses)
3 years
AUD 31.63 K
Courses that require University of New England
These are some of the courses that are highly popular with the students at University of New England . These courses being long and time-consuming, will often warrant help. Our experienced writers always find the best online sources to conduct their research while they are working on your assignment.
Top Courses In University of New England
| Course Code | Referencing | FREE Samples |
| --- | --- | --- |
| ACC204 | | |
| LAW231 | | |
| HSNS170 | | |
| LAW101 | | |
| HSNS565 | | |
| MM322 | | |
Frequently Asked Questions
What is the University of New England known for?
The University of New England is known to be one of the premier open universities of the nation. The University is quite well known, owing to its extensive studies in several fields, giving it worldwide recognition.
Why is the University of New England called Australia?
The institute was established with "New England University College" until it became fully independent, and the name stuck with it.
Why choose UNE?
UNE offers a plethora of quality educational degrees to opt from and is also known to provide excellent living accommodation for students, making it an excellent choice for them.
What GPA do you need to get into the University of New England?
Students will require a 3.26 to 4.0 scale GPA at high schools if they are looking to apply for the University of New England.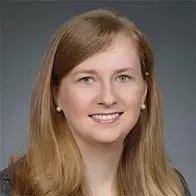 Jenny Miller
Master in Marketing
350 Order Completed
I have also been working as an academic expert in totalassignment.com for the last three years.
See Profile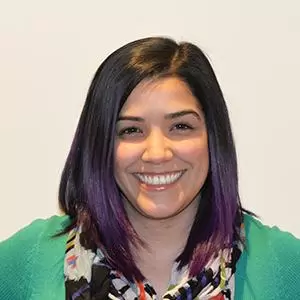 Crystle Alonzo
Master in CS
239 Order Completed
Professor Crystle Alonzo is a Programing expert and Computer Science with over 8 years of experience, specializing in IT academic writing
See Profile